While booking your pre wedding package you must not miss anything that can enhance your glow in an effective manner which is why we have collected all necessary information for you so that you don't skip anything. In addition, we also advise you to book salon at home service for enhanced experience and best results. Let us proceed further with various beauty services that help you in getting perfect glow on your special day.
Bridal Facial
A dull face can never reflect beauty as it is covered with dust, pollutants, and other bacterias that are also harmful for your skin. Because it's your wedding you just can't take a risk with these drawbacks. So, it is important to know about the beneficial aspects so that you can take good care of your skin and receive various compliments. With a lovely facial you can easily get all you want! It allows you to rejuvenate your skin by a calming massage in an effective and efficient manner.
Thread Work
Your eyebrows decide your look and hence, it becomes very essential to shape up your eyebrow with a professional touch. You can also opt for threading for cleaning unwanted facial hair. It is a less painful process that doesn't include any kind of chemical.
Body Bleach
Trying on a permanent solution can take time in showing results and even if it is taking more time as expected then there is no need to worry as you can use a temporary solution i.e. bleaching skin. It can solve your skin problem for a while and offer you a perfect glow on your special day. Bleach application eradicates tanning along with repairing skin damages like reducing dark spots, diminishing blemishes, and much more. Moreover, it makes your skin tone even as well as enhances brightness.
Enjoy Elegance of Body Polishing
When there are only a few days left for the first function, you need a sweet pampering of luxuries through a body polishing session. It relieves all your stress by eradicating dead skin cells, improving blood circulation, offering a natural glow, and many more effectively.
Full Body Wax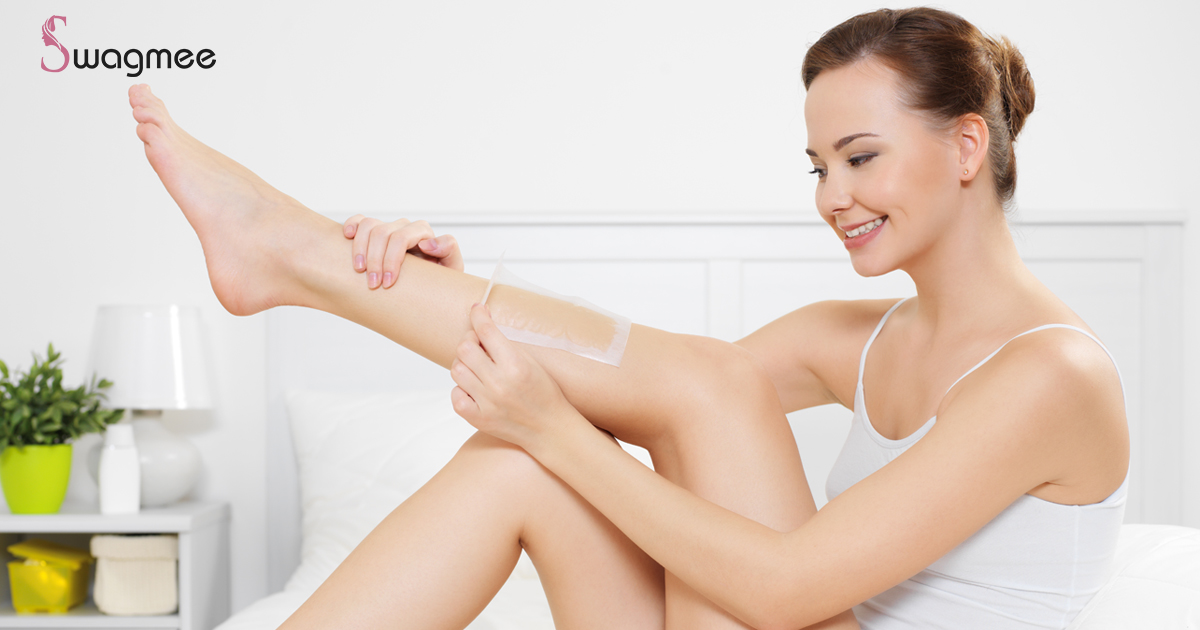 One of the major things is to remove unwanted hair from all over the body; it not only offers smooth and lovely skin but also carries out hair from roots in an effective and efficient manner. As compared to shaving, it is a more reliable option as the result stays for a longer period in waxing in a hassle free way. A full body wax also helps in removing dead skin cells as well as tanning and make your skin feel rejuvenated. Therefore, you can easily rely on it.
Mani-Pedi Care
It will not look good if you groom all your body and overlook hands as well as feet. So, you need to give proper attention to each and every aspect including mani and pedi care. They are excellent stress relievers/busters. A professional touch not only offers an alluring appearance but also boosts nail health. It also gives a perfect way to remove cuticles and enhance the blood circulation with a smooth and calming massage.
Delight Yourself with Stress Relieving Head Massage
Generally, all preparation for a wedding can enhance your stress level which is required to decrease and get a few minutes of break for yourself. Therefore, massages can be a great way to unwind your mind and body. It is also good for nourishing your scalp and giving it all the care that it deserves.
At Which Interval All the Above Service Should Be Taken?
In order to ensure the maximum results, it is essential to book pre bridal grooming services on time. It allows you to carry out all the services in a hassle free manner; you must take the above mentioned service 2 or 3 days before the first wedding ceremony.
Things that Makes You More Beautiful
Do's:
Here are some important tips which you must implement by yourself to get a beautiful skin:
You must get a regular body massage 6 months before the wedding.
Take a good sleep of about 7-8 hours a day so that you don't have to face the problem of dark circles.
Start practicing yoga as it benefits in losing weight as well as enhancing your skin health in an effective and efficient manner.
You must regularize the application of face pack so that your skin stays away from pollutants, dust, and much more.
Use double cleansing before you go to your bed as it prevents acne.
Give your time in doing meditation for around 15 minutes a day to keep you away from stress.
Drink plenty of water to detoxify your body in the most natural way.
Don'ts
To make your appearance attractive, there are few things that you must not implement which are as follows:
Don't compromise with your diet for losing weight as it can cause weakness and make your skin dull.
Avoid using those products which contain high amounts of chemicals.
Avoid going outside after the completion of pre-bridal grooming service as your skin can absorb pollutants and dust.
Way of Making Your Skin & Hair Flawless
It is advisable to book pre bridal packages at home to get perfect hair and skin for your special. You can enjoy numerous benefits, few of them are mentioned below:
Your skin offers more results when you get full attention of the beautician that is quite impossible in parlors as professionals also have to look at other customers.
Add convenience as you can instantly take shower after every service in which you feel sticky like waxing, body polishing, and much more.
When it is your wedding, you just can't even imagine wasting a single moment which can happen in a parlor as you have to face traffic and wait for your turn.
You can hassle-freely stay relaxed at home while completing the service while listening to your favorite music and get everything done in your most comfortable zone.
Get Above Mentioned Advantages Effectively via Swagmee!
If you are living in Delhi, Noida, Ghaziabad, Greater Noida, Gurugram, and Faridabad and looking for booking outstanding pre bridal services then don't think twice before scrutinizing the Google search engine and contacting us at www.swagmee.com as we are only few clicks away for providing you an effective deal at a reasonable price.
FAQ's
Which option is best from Shaving and Waxing?
Waxing is the best option as it makes your hair growth finer and thinner.
Is it necessary to opt body polishing in a pre-bridal package?
Yes, polishing exfoliates your skin effectively and offers natural glow.
Do you provide a facility of rescheduling service for the Noida location?
You can easily reschedule your service in all locations where Swagmee is providing its services.
Which wax do you use?
We use Choco Honey Wax, Rica Wax, and Rica Roll-on Wax.
Can I book service as per my time?
Yes, we provide the facility of booking the service as per your schedule.