The peaceful, restful sleep you can get from an hour of head massage is unparalleled, isn't it? This is the level of a relaxing scalp massage that can help your body and mind. However, the benefits of scalp massages don't stop there during the process of rejuvenation.
In addition to overcoming anxiety and stress, regular scalp massages can benefit you in a variety of ways. Let's take a look at the benefits scalp massages can provide for you, and the best method to use it.
1. First of all, it's relaxing!
Massages can be a great way to unwind your mind and body. It can also relieve stress and anxiety that can trigger hair loss.
2. It's a great way to get more hair. Longer, and more voluminous hair
A study that was conducted on 9 men over the course of 24 weeks found that massaging your hair every day for a couple of minutes could result in more hair.
3. Helps in Hair Growth
Numerous studies have also suggested that massaging your scalp regularly or every day could help reduce hair loss and aid in regrowing your hair. Massages are believed to help strengthen hair follicles and encourage growth.
4. Can Help Reduce the loss of hair caused by Alopecia
Alopecia is an auto-immune disorder that causes hair to fall out in patches, and occasionally, may result in complete hair loss from the scalp. According to self-reported research, 70% of the men and women who suffer from hair loss have been able to regenerate their hair through regular massages to the scalp.
How Do You Massage Your Scalp?
1. Traditional Massage Using Fingers
For a long time, this type of head massage has become extremely well-known to boost hair growth.
How do you give yourself fingertips scalp massage:
Utilizing light or medium pressure on your fingers, make circular movements.
It is not necessary to use any oil to perform this massage.
Cover all of your scalp.
You should do this for 5 minutes and at least two times every day.
Ask Your mom or someone who is at home for help also. You can also visit a massage therapist who is licensed if you have the patience.
2. Massage While Washing Your Hair
Give yourself a massage on your scalp by gently rubbing your shampoo while washing your hair.
How do you massage your scalp when shampooing your hair
Utilizing circular motions, rub your scalp with shampoo for five minutes following application.
Be sure to not scrub very hard.
Cleanse your hair after you've finished.
3. Massagers and Brushes
There are a variety of tools readily available to provide you with a powerful and soothing massage for your head. Massagers for your scalp, electric brushes, and other instruments are frequently suggested by dermatologists. They can be used on your scalp in the same way you would use your fingers.
4. Massage Using Essential Oils
Call a salon at home service provider for a head massage with essential oils that are extracted from plants & are believed to assist in hair growth and manage the production of sebum and manage hair loss. They've been used for many years to deal with scalp and hair problems. Massage your scalp by applying essential oils at least once or twice each week.
Popular essential oils:
Essential oils to use for head massage:
First, you must set the mood of your space by using candles and relaxing music.
Combine your oil of choice with the carrier oil that you prefer (coconut or jojoba).
Mix the ingredients and apply them to your scalp with your fingers.
The mixture should be gently rubbed by making circular motions.
Let it sit for half an hour, then wash with shampoo.
How often should you massage your Scalp?
The best frequency will depend greatly on the reason you're doing this. If you're trying to increase the thickness or growth of your hair, massage the scalp (without oil) using your fingers two times a day is suggested. For relaxation and to ease tension, simply massage your scalp whenever you feel the need.
Do You Have the Ability to Massage Your Scalp Daily?
Massaging your scalp regularly can increase blood circulation and may even help increase the strength of your hair follicles. Be sure to apply it gently and do not rub too hard. This could cause hair's hairline to split.
If you've used oil to massage your scalp, ensure you wash it off after one hour. Applying oil to your scalp every day is not recommended since it can attract dirt. In addition, washing your hair with shampoo to wash off oil is essential. But, using shampoo every day could also strip important oils and moisture from your scalp. Therefore, oiling and washing your hair at least twice per week would be ideal.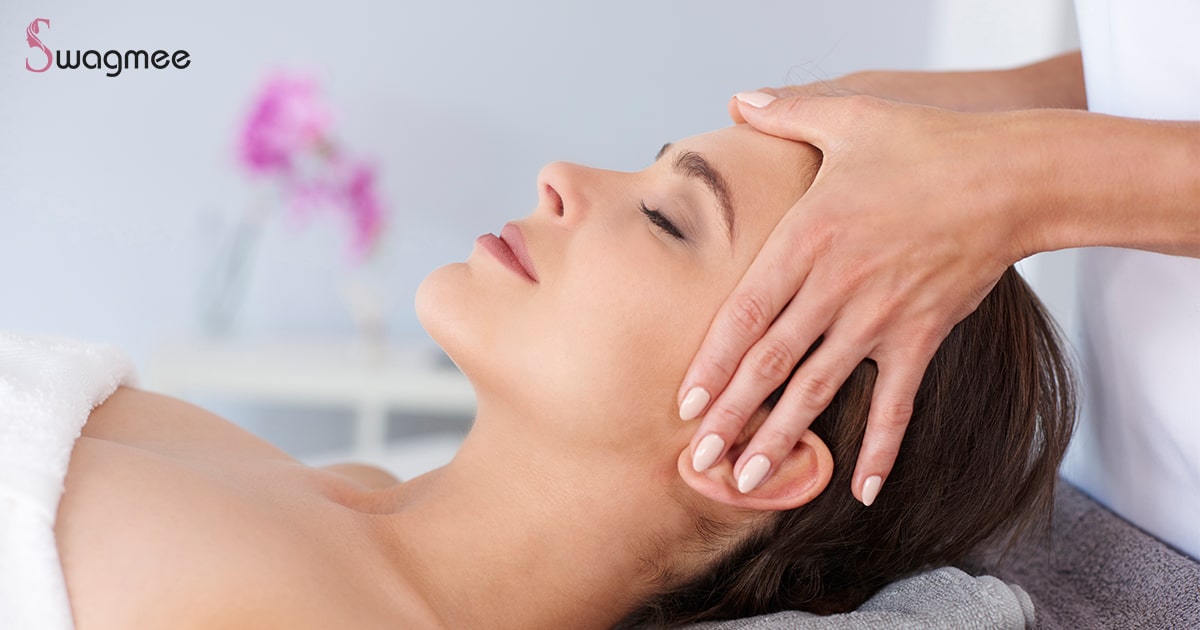 Closing Up
Massaging your scalp frequently helps to stimulate hair growth as well as relieve stress. It can also help treat hair loss. Relax your mind and hair frequently by massaging it with essential oils, as it's a better method of increasing hair growth as well as easing other scalp problems.
FAQ's
How long will my appointment last?
Your initial appointment lasts 45 minutes and includes a complete consultation as well as an Indian head massage.
How does the use of oil impact the hair of my child?
We use only organic in our head massage. Applying these oils to the scalp could have an impact on the health of the hair and scalp.
What is the best thing I can do or refrain from doing, following the treatment?
To reap the maximum benefits to the maximum benefit of your head massage, it's recommended to drink lots of water. Also, avoid alcohol for the first few hours following treatment.
What will I feel like after treatment?
At the end of the session, you could be relaxed, and calm. You may also feel energetic or experience heightened emotions. This is a normal reaction to treatment.
Does the massage take place sitting in a chair or lying on the floor?
During the Head Massage, the client lies down, while the massage practitioner is seated or standing at the end of the massage table, closest to the head of the client.