Summer is the time when we replace our hot teas with lemonades, our bunch of woolen clothes with loose cotton clothes and most importantly, our winter skincare routine with summer skincare routine. This humid climate gifts us a lot of sweating, and this sweating brings us more disadvantages like breakouts, suntans, uneven skin tone, and a plethora of other skin problems. However, if you take a proper summer skincare routine into consideration, then you can beat these summer skin effects eventually.
You already should have known some general summer skincare rules, from applying sunscreen to drinking lots and lots of water, but there are still many tips that can help you wonderfully in beating this humid weather's skin effects. Let's dig out those.
Summer Time-Face Care Time
Many of you must be believers of a famous statement, "Inner beauty is more important than outer beauty." However, do you really think that outer beauty doesn't matter at all? No, right! At some point in time, your face's beauty matters, too, and you already know that. For this, you have to work a little and add some skincare essentials to your bucket.
Cleanser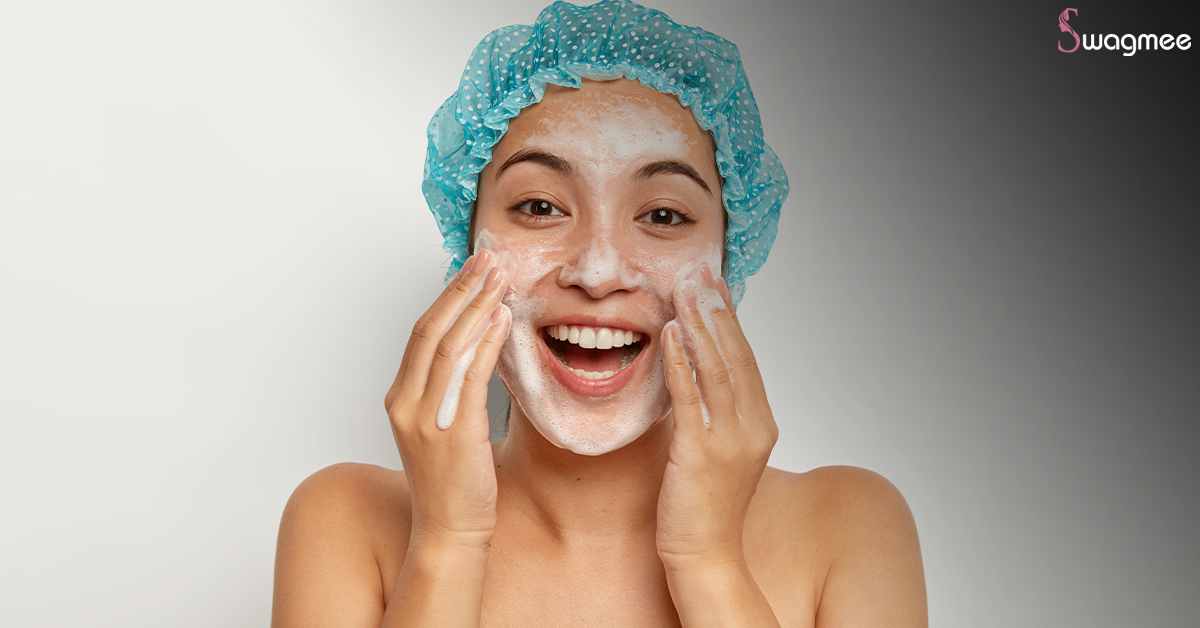 Start working for your face with deep cleansing. Do you know Cleaning your skin regularly can can help you get rid of many skin issues. So begin with choosing the right cleanser that will help you to get rid of the dirt that has been set deeply into your skin. Keep one thing more in mind if you have acne-prone skin, then you have to be a little more careful while choosing a cleanser.
Moisturizer
After that, choose a light moisturizer. Moisturizing your skin is part of the skincare essentials that you should never quit. No matter what your skin type is, skipping moisturizer can make your skin problems worse. Choose a soothing gel-based moisturizer that your skin can easily absorb and also not let you feel sticky.
Sunscreen
The worst gift we get from summer is tanning, the ill effects of harmful UV rays. These harmful UV rays not only lead to tanning but more skin problems too, and the simple use of sunscreen can help you to prevent these skin issues. It will protect your skin from both UVA and UVB rays and let your glow ON. For best protection, reuse the sunscreen after every 3-4 hours.
With these 3 skincare products, you can effectively take care of your face in summer. Just make sure to pick up the right products as per your skin type so that they can work amazingly in your favor instead of disappointing you. Also, try to avoid heavy makeup during summers. In fact, try to be makeup-free these days as much as possible because heavy makeup clogs the pores of your skin, letting the dirt, oil and other impurities enter your skin easily and eventually lead to breakouts. If you cannot skip makeup, then go for minimal makeup looks.
Body Care Is Essential Too
Are you a real skincare lover? If yes, then you must already know that taking care of your body is as essential as taking care of your face. The sun and this humid weather can get really harsh on your body, and because of that, you have to suffer many problems. So, in order to prevent these, follow a proper bodycare routine.
Add Body Lotion To Your Summer Skin Care Essentials
Are you the one who believes that body lotions are meant to be used in winter only? If that is the case, then you are absolutely wrong because no matter what the weather is, moisturization is the real need of our body. Choose a light body lotion (not the same one you use in winter) that can easily get absorbed in your skin. If you want to protect your skin from UV rays, too, while moisturizing, then opt for a body lotion with SPF.
Shower Away All The Impurities
Sweating is a bad part of summer, and letting that sweat dry on to wash it off the next day is the worst. The more time the sweat will stay on your skin, the more bacteria your skin will absorb, and that would be enough to cause breakout issues which will eventually result in acne. So, to prevent this, shower atleast twice a day in summer, once in daytime and once at night. First, clean up your makeup (if you have any) and make sure to do it with a makeup cleanser, not just with wipes. Relying solely on wipes to get rid of your makeup is not a good option. Clean it up with a cleanser, and then take a quick shower.
Drink, Drink & Drink
We all feel very thirsty during summer. Even sometimes, we don't feel like eating anything, but we just want some fluid. This is because our body gets dehydrated pretty quickly during these hot days, and to cope up with dehydration, it is really important to have a lot and a lot of fluids throughout the day. Keeping yourself hydrated doesn't only mean that you have to drink water only; you can go for juices, green tea or can have water-rich fruits. This will not let you feel dehydrated and also make your skin healthier and more beautiful.
Summery vibes can be good when your skin and body feel good, and these 3 simple summer beauty tips can be your good bodycare techniques if you follow them properly. Following these will not only protect you from the bad effects of summer weather but also let you feel good about yourself.
Besides practicing these summer tips, you also have to wear breathable fabrics to survive this summer. Of course, you don't want the sweat to be trapped up on your clothes while giving you a sticky feeling. So choose cotton kurtas and dresses and let your skin thank you. Plus, you can also take the help of salon at home services for efficient skincare and bodycare. Beauty services like facial, cleanup, de-tan, and mani-pedi can help you beat the real heat, and with Swagmee, you can have the joy of these services at your own home within your comfort.
FAQ's
How to get clear skin in summer?
Follow some simple summer beauty tips for skin and take a step towards clear skin:
Do deep cleansing - choose the right cleanser
Do not forget sunscreen
Keep yourself hydrated
Eat juicy vegetables
Do not opt for heavy makeup
Exfoliate and tone your skin
How can I keep my skin hydrated in summer?
There are 4 easy ways to keep your skin hydrated in summer:
Drink enough water
Use hyaluronic acid
Use a light gel-based moisturizer
Use matte sunscreen
Can I use toner in summer?
Yes, you can use a refreshing toner in summer. It is good to prevent oil accumulation and enhance your skin.
Which fruits are good for skin glow?
You can use 5 fruits to get glowing skin:
Orange
Papaya
Cucumber
Gooseberry
Tomato
Which drinks are good to get glowing skin?
Lemon water
Green tea
Vegetable Juice
Fruit Juice
Coconut Water