Is the scorching heat damaging your hair? Are you facing hair-related issues because of overusing a flat iron? Are you facing heavy hair breakage due to split ends? Don't worry! We are going to discuss some simple yet worthwhile hair care tips at home that will make your tresses lovely as well as healthier! Before talking about the cure for your hair, let's know why it is important to upkeep your lovely locks.
Why is it important to keep your hair healthy and clean?
Your hair defines your personality. It shows how hygienic you are. What kind of traits do you have? Basically, your hair defines you. Most people will consider it a joke and will not take it seriously, as most of you think that how can hair define someone's personality, right? Well, it's true that how you treat your hair says a lot about you. It says a lot about how health-conscious you are. Also, If you do not maintain the hygiene of your hair, it can affect your scalp too, and that will lead to severe scalp and hair-related issues. After reading this blog, you will be able to know how to properly pamper your hair. Here are some hair care tips at home that will work wonders on your hair. For sure!
Massage your hair with warm oil
You often see your grandmother or mother advising you to massage your hair with warm oil. In fact, most of the time, they personally apply warm oil to your head, or you can say they give you a "champi". However, during summer, most of us do not prefer to apply oil to your hair as this can result in a lot of perspiration, or you can say it causes a lot of sweat.
However, it is important to treat your hair with a warm oil massage regardless of the season. It is extremely important to give your hair a good massage with warm oil as it gives your hair proper nourishment as well as good texture. You can choose any natural oil as per your hair conditions. Here are some natural oils that will give a boost to your daily hair care at home.
Coconut oil
This time-honoured remedy is still effective today! It is suitable for all hair types, is readily available in your area, and is cost-effective. It eliminates dandruff, softens hair, repairs split ends, and stimulates hair growth. It also guards against protein loss in the hair. Extra virgin coconut oil produces the best results.
Argan oil
Although argan oil is not native to India, it has recently become a force to be reckoned with. It's made from the kernels of the Argan tree, which can be found in Morocco and is high in Vitamin E, making it the ideal moisturiser for dry, lacklustre hair while also reducing frizz.
Castor oil
Castor seed oil has a lot of health benefits, but it's especially good for your hair. It's a fantastic moisturiser that prevents flaking on the scalp. It also provides nourishment and lubrication to the roots, which helps to prevent root breakage.
Bhringraj Oil
This oil is widely used in Ayurvedic medicine and the cosmetics industry. Bringhraj oil should be used in conjunction with a carrier oil and should not be used on its own. When massaged into the hair, it stimulates hair growth by activating hair follicles.
Note: For optimum hair health, choose a natural oil that suits your needs and hair type, and massage it thoroughly into the scalp and hair.
Use rice water as a shampoo and rinse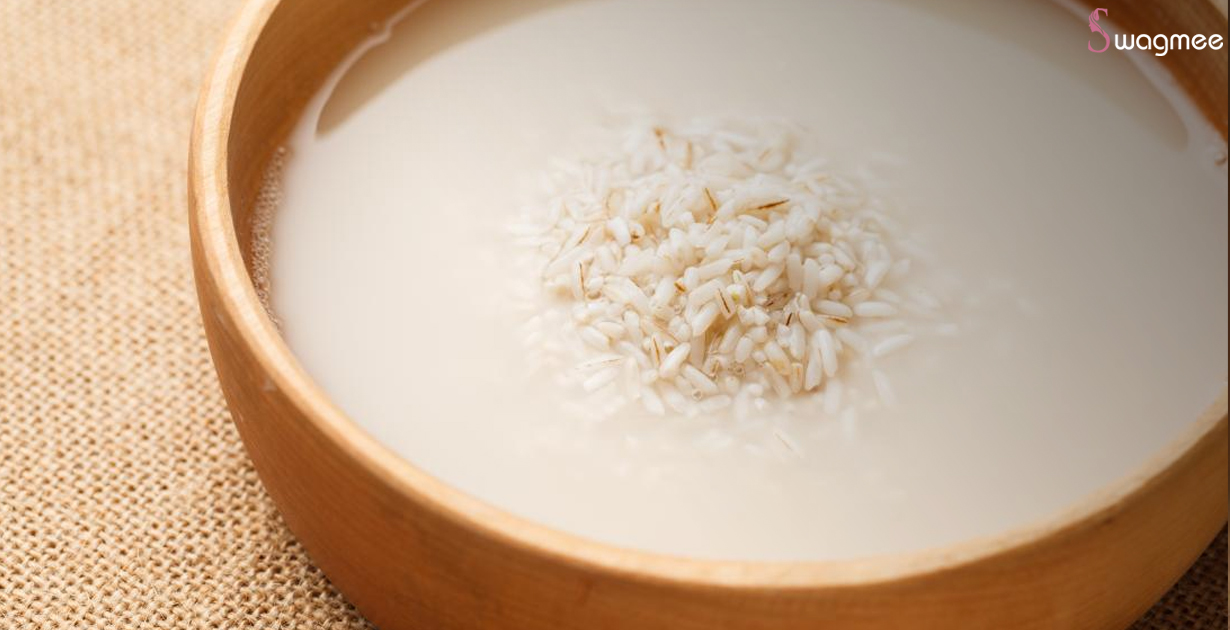 The Chinese village of Huangluo, which is the native home of Red Yao, holds the title of "world's longest hair village" in the Guinness Book of Records. Long, lustrous, and healthy hair is a common feature among the women in this town. It is regarded as a lucky, long-lasting, and prosperous symbol by the villagers. So, what's the deal with their perfectly coiffed tresses? Rice water is an ancient Chinese remedy that is incredibly simple. This magical concoction, which has been used as a natural shampoo and rinse for centuries, clearly works. In fact, most women do not begin to grey until they are nearly eighty years old! Rice water contains a wide range of nutrients that are beneficial to hair.
Note: To prevent hair loss and greying, use rice water as a shampoo as often as you shampoo your hair or as a final rinse.
Apply a paste of crushed amla for hair care at home
Amla, also known as Indian gooseberry, is a miracle fruit that is frequently used in hair products, tonics, and medical supplements. Amla contains vitamin C, which helps in the production of collagen protein, which promotes cell regeneration and increases hair length and volume. Amla has hydrating properties because it contains a lot of moisture. It's a natural scalp cleanser that kills germs while also acting as an antioxidant to protect hair from greying and damage. It is an essential ingredient that you should add to your daily hair care at home.
Note: For optimum benefit, crush 3–4 amlas (gooseberries) in a bowl, and apply the pulp with the juice all over the hair and scalp.
For healthy, lustrous hair, stick to a balanced diet.
What's under the scalp has an impact on what's above it, so hair health is a two-way street! The follicle houses the 'alive' part of the hair, which, like the rest of the body, gets its nutrition from food and the bloodstream. If you're lacking in nutrients, your hair will become dull, brittle, and thin almost immediately.
Protein holds each strand of hair together, making it the building block of healthy hair. Keratin is a protein found in hair that is prone to being stripped away by daily styling, pollution, and stress. Increase your protein intake by eating a diet high in dairy, such as cottage cheese, other unprocessed cheeses, ghee, and yoghurt, as well as eggs, poultry, legumes, lentils, green beans, and soy in moderation.
From hot oil massage to a healthy diet, every little step plays a vital role in achieving healthy, long and lustrous hair. Therefore, it is advisable to maintain a healthy and strict hair care regime and do not overlook the health of your lovely locks. Along with that, you can book yourself for professional in-house hair care services. For instance, you can make an appointment for Swagmee's at-home salon services at an affordable cost with many other wonderful benefits. So, what are you waiting for? Book yourself for a salon at home Nehru Nagar, Delhi, Noida, Greater Noida, Faridabad, Ghaziabad, and Gurugram.
FAQ's
Is it okay to sleep with wet hair?
No, not at all. When hair is completely wet, it is at its weakest, and sleeping with freshly washed hair can result in strand breakage, increased frizz, and excessive hair fall. To begin, avoid washing your hair at night if at all possible. If you don't have a choice, dry it or at the very least wait until it's only slightly damp before sleeping with it. Also, before going to bed, use a good strengthening leave-in conditioner to make your hair less prone to breakage.
How should I choose a hair brush?
A boar bristle brush is ideal for preventing hair loss and maintaining hair texture. Natural boar bristles are gentle on the hair while also ensuring that the natural scalp oils are well circulated, encouraging healthy hair growth and stimulating blood flow. A brush with a mix of The combination of boar and nylon bristles is ideal if you want a more durable brush that can also be used for styling.
Is exercise good for hair growth?
Yes, increased blood circulation throughout the body, including the face, head, and scalp, is a benefit of exercise. This results in healthy hair follicles. If you sweat a lot during your workout, gently cleanse your scalp and hair roots with a damp towel. Excessive daily washing can be harmful, so this is a more effective way to deal with sweat.
Is it necessary to shampoo every day?
A lot is determined by the texture of your scalp and the type of hair you have. Shampooing your hair not only removes dirt, grime, and sweat, but it also removes sebum from your scalp. People who have a dry scalp should avoid frequently washing their hair because this can deplete the scalp's natural oils. It is sufficient to do so once or twice per week. Those with normal scalps can wash every other day if the hair appears greasy and there is excess sebum production that needs to be contained, while those with oily scalps can wash every day if the hair appears greasy and there is excess sebum production that needs to be contained. Use a sulphate-free and paraben-free shampoo to avoid harmful chemicals reacting with your hair.
What is the most effective method for drying my hair?
Obviously, letting your hair air dry or with a towel is the best thing you can do for your hair. Use a microfiber towel to wrap your hair in a turban as soon as you wash it. After soaking up the excess water, gently pat the scalp and hair dry with a cotton towel until it is just damp. Let the rest dry naturally. Blow-drying your hair after towel-drying works best if you're in a hurry and need to get somewhere. Unless you're also styling your hair, avoid getting too close or turning on excessive heat. Before drying, spray the roots with a volumizer and the ends with a leave-in conditioner.