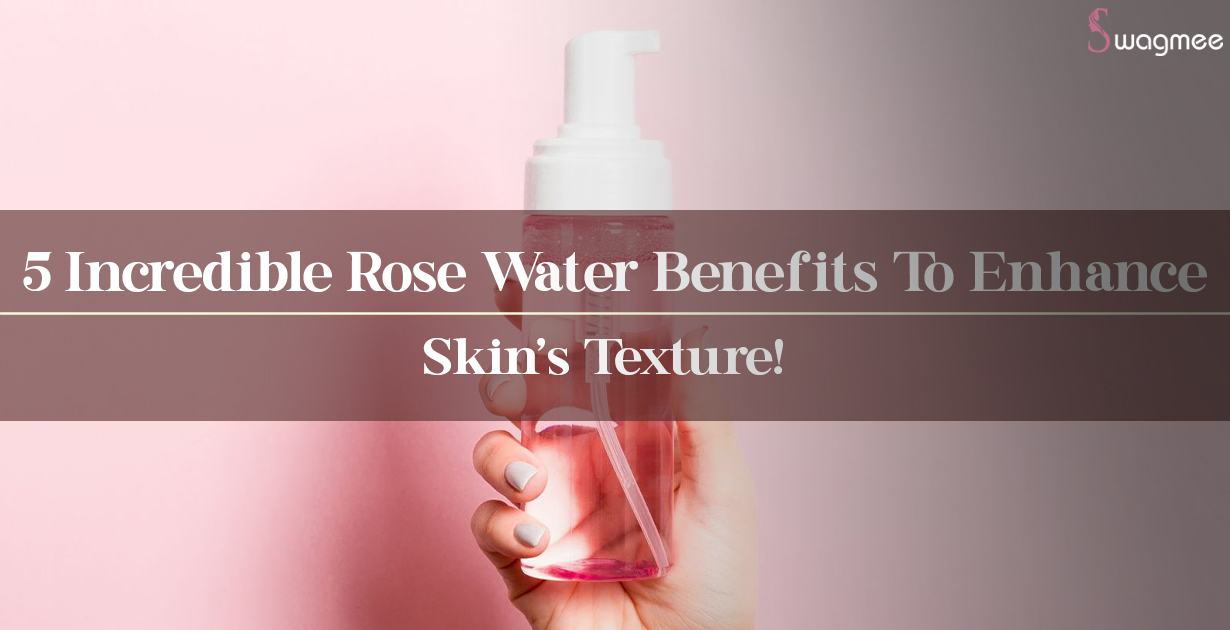 If you're wondering what rose water can do for your skin, you should know that it's a common component in cosmetics. The best at treating infections, sore throats, cuts, burns, and scars, making it the most versatile. This is due to its anti-inflammatory, antioxidant, and antibacterial effects of it. It's time to put any doubts you may have to rest regarding rose's ability to provide your face with flawless, vibrant skin. So let's get started.
Amazing Skincare Benefits of Rose Water!
Rose water can help you with several skin problems and enhance your complexion without costing a lot of money. Its calming properties are so potent that they naturally clean the skin and gradually fade scars. There are numerous benefits for the skin from rose water as well. In this blog, we will discuss some amazing skin-related benefits that you reap from rose water by adding it to your daily skincare regime. Furthermore, you can book yourself for Swagmee's salon at home services.
Exceptional Cleansing Effects
It's never simple to find the ideal cleanser. Would you believe me if I told you that the best natural face cleanser is now on the market? With the help of a good cleanser, your skin can be shielded from breakouts, dehydration, and early aging.
Rose water is an effective skin toner with strong cleansing properties. It scrubs deeply into your pores to remove all skin debris. As a result, skin becomes supple and radiant.
An Effective Moisturizer
Many people aren't sure if rose water is just a superstition or if it moisturizes the skin. However, rose water also has the advantage of greatly hydrating the skin.
Rose water has numerous uses and may nourish your skin from the inside out, so it should be incorporated into your routine if you have dry, flaky, or parched skin.
Delays Your Ageing
Facials like the VLCC gold facial, glow facial, and other similar ones help to lessen the visibility of fine lines, wrinkles, and scars. The good news is that rose water can now assist in reducing the appearance of changes brought on by aging. Additionally, it lessens cell damage, which contributes to a further slowdown in the skin's aging process.
Treats Scars or Skin Burns
When there are cuts or burns on the skin, antiseptic and antibacterial actions are necessary. These healing qualities are what your skin craves, and rosewater is a potent source of them.
These curative actions hasten the healing of the wounds. It consequently encourages faster scar healing. In this situation, infection is more likely to affect the skin or the damaged areas. Due to their antibacterial qualities, they aid in preventing the spread of infection. It is preferable to consult experts if the wounds are severe or can book salon services at home Noida and leave your skin in the experts' hands.
Skin Irritation Remedy
The skin should continue to be fed and healthy. Any problems with your skin pose a significant risk to your immune system and digestive health. Even though skin irritation may not be harmful, it frequently needs to be treated right away.
Rose water's anti-inflammatory properties, which soothe the skin both topically and inwardly, are one of its main skincare benefits. In rare instances, the rose water may even be able to relieve rosacea or eczema.
Helps Reduce Redness
Rose water has many applications, as was already mentioned. It shouldn't come as a surprise that it can improve your appearance, but you might be surprised to learn that it also can help you manage many skin problems, including skin redness. Additionally, the therapeutic benefits and other calming characteristics will help to lessen the severity of acne.
Remember that skin redness may be a serious issue, and to maintain control over the situation, regularly consult your dermatologist.
DIY Rose Water Recipes: How to Get the Most of It
Rose water has many beneficial properties for skincare, and those properties can be boosted by combining it with other natural ingredients. You should mix the following ingredients with rose water to get glowing skin at home.
Rosewater & Sandalwood Face Mask: The best face pack for glowing skin.
It is the skin-friendly face mask Swagmee prefers. Although sandalwood is relatively pricey, applying the mixture to your face after mixing it with rosewater will convince you that the money was well spent.
How to make this amazing face mask.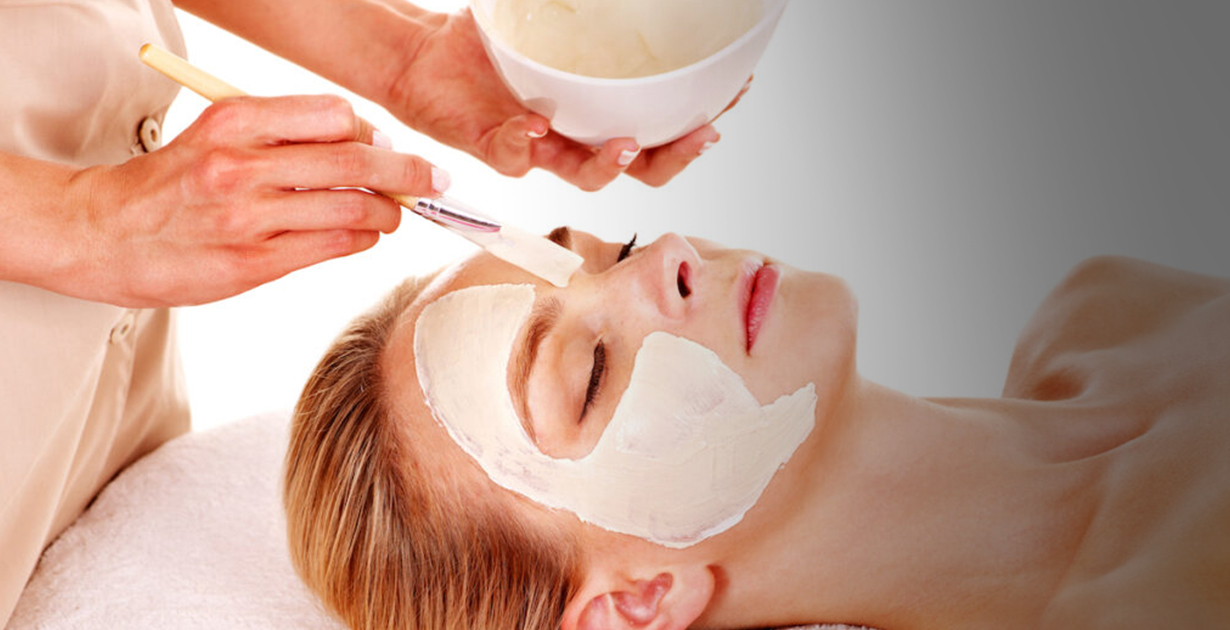 Mix 2 teaspoons of rosewater & 1 teaspoon of sandalwood in a bowl.
You can now apply the smooth paste to your skin
Relax for the next 15 minutes
Rinse it off with fresh water.
Honey & Rosewater Face Mask: The Best Duo.
Since it contains vital nutrients, honey provides the skin with deep nourishment. This face pack will be more attractive if honey and rose water are included.
This combo will make your skin radiant and provide you with a youthful glow.
How to set up and utilize a face pack with honey and rosewater
Apply a mixture of 1 tablespoon of raw honey and 1 tablespoon of rose water to the skin.
Massage this face pack for longer than three minutes
Leave it alone for the following 20 minutes.
Next, rinse it with water.
Lemon Juice & Rosewater Face Mask: Make Your Skin Beautiful Naturally.
The traditional combination of lemon juice and rose water becomes the most hydrating and moisturizing ingredient for the skin when glycerin is added. It hydrates and nourishes your skin while also removing residue and accelerating skin cell renewal. The result is naturally gorgeous skin.
How to prepare this moisturizing ingredient for the skin is shown here.
20 ml of rosewater (Gulab Jal) should be mixed thoroughly with 1 tablespoon of lemon juice and 5 drops of glycerin before being placed in a spray bottle or other small container.
The best moisturizer can now be used daily.
For best results, apply it before going to bed and leave it on your skin all night.
For a very long time, rosewater has been beneficial to people. Rosewater's benefits are obvious given that it has long been a closely-kept beauty secret. You'll acquire a radiant glow naturally, your skin will be naturally cleansed, and irritation and redness will be diminished. Rosewater for the face undoubtedly has a variety of benefits that make it worthwhile to incorporate into your skincare routine.
Swagmee is here to help you on your journey to beauty with its at home beauty services and hair care services at home in Delhi. Enjoy premium service from our experts at the most affordable costs.
FAQ's
Are rose water and Gulab Jal the same thing?
Rosewater and Gulab Jal are the same items. Since the rosewater is likewise known as Gulab Jal, there is no distinction.
Can rose water be used as a toner?
The best natural toner that combines the effectiveness of natural nutrients is rose water. It is a tried-and-true tool for beauty, despite its growing popularity.
When is the ideal time to wash your face with rose water?
You can always enjoy the advantages of rose water by rubbing a little on your skin. However, right before bed is the best time to use rose water. Leaving it on the skin for the entire night will make it more effective.
What are some applications for rosewater on the skin?
Rosewater can be applied to the face in many different ways. Combining it with other organic ingredients can double the therapeutic benefits of this moisturizer, toner, and cleanser.
Why is rose water suitable for the face?
The anti-inflammatory effects and other calming advantages make it suitable for the face.