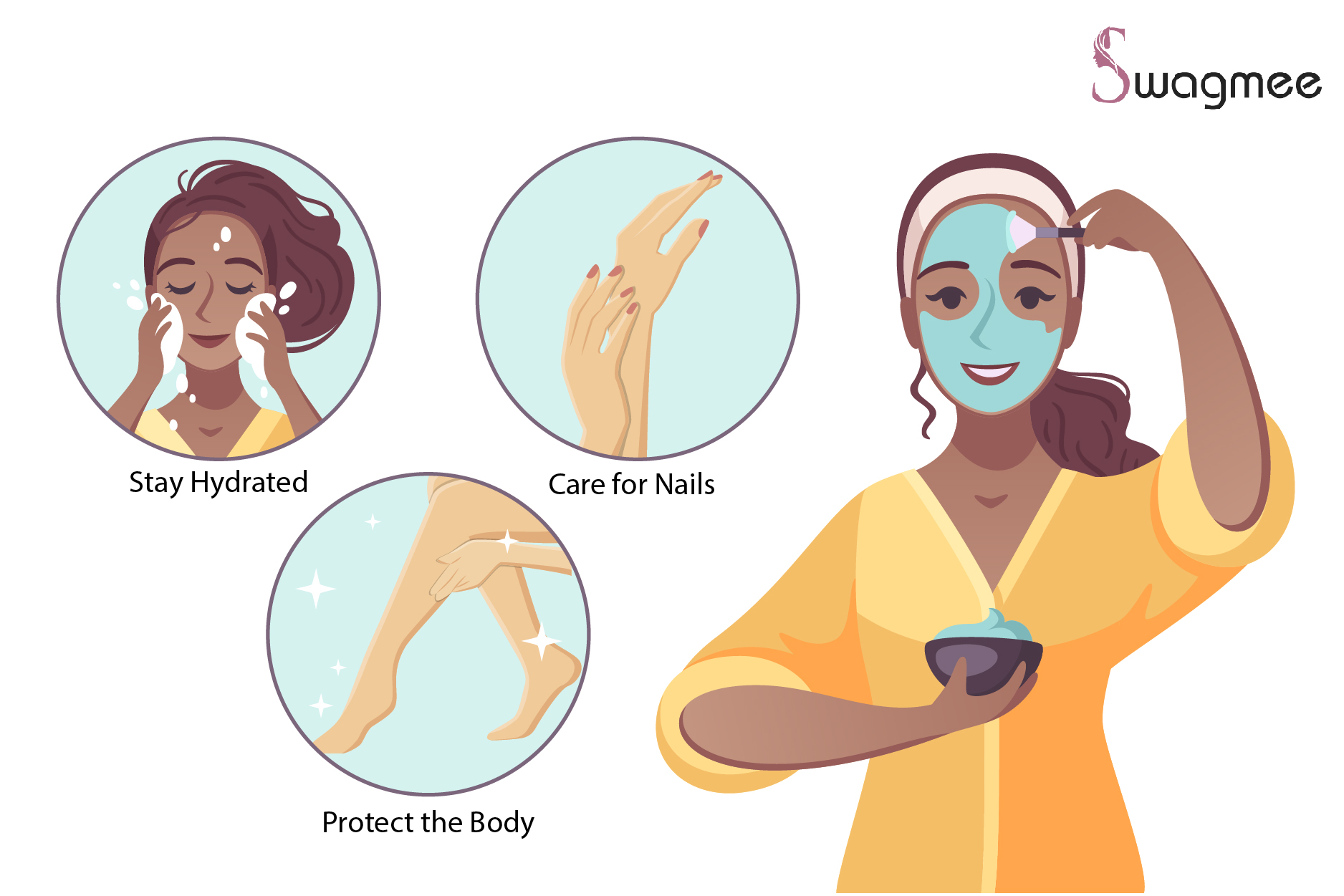 Holi is not only a festival of colours but also a time of celebration and about forgetting your sorrows and celebrating the little joys of life. However, how much fun we have celebrating it, we also encounter various skin problems such as rashes, pigmentation, etc. Nobody likes a colour drenched holi filled with joy and frolic to end up in sad faces because of the stains left or the damage your skin & hair suffers due to holi colours. To treat such damage, you need holi skincare tips, and that's all.
So, be wise and take precautions to ensure that the colours or the sun do not harm your skin or hair. Follow the post-holi care instructions to remove holi colours without damaging your skin or hair effortlessly, so you may stay as beautiful as you are even after the festivities are over, without missing the fun. Here are a few tips to help you stay on track as we celebrate the holiday.
Prepping Skin - Pre-Holi Skin Care Tips
Preparing the skin to handle the harsh effects of the splashing of colours and water is one of the most important aspects of the Holi celebration. The goal is to keep skin damage to a minimum. Here's the list of pre and post-holi tips to protect your skin.
Hydrate Your Skin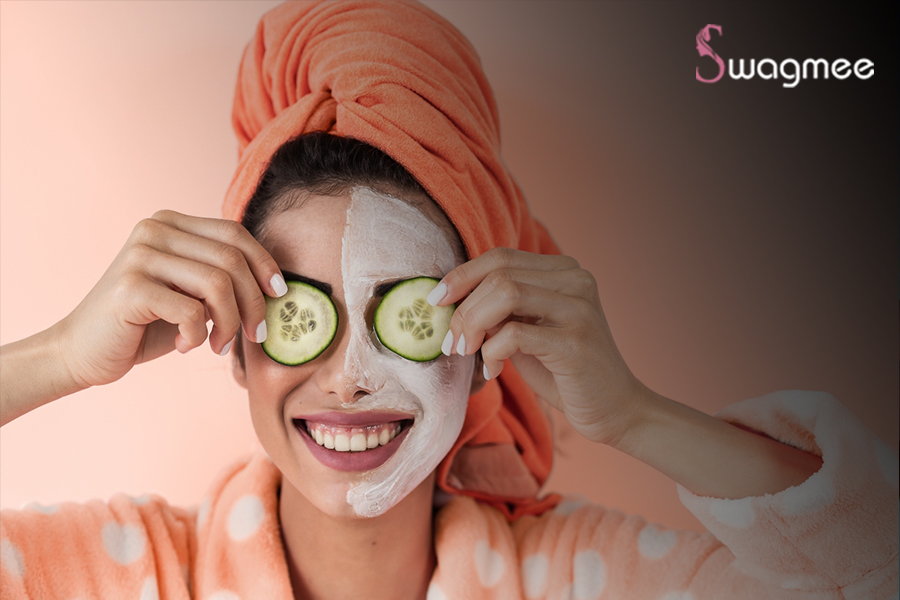 One of the most crucial steps before stepping out to play with colours and paint is to prep your skin with moisturizing cream or face cream. This step also aids in the formation of a barrier between the skin and chemicals, preventing them from penetrating and injuring it. Make sure your skin is properly hydrated with a good moisturizer before you go out to play this year, and top it off with a waterproof sunscreen to prevent skin damages from UV rays, heat, and colours. To get optimal protection, apply sunscreen 30 minutes before leaving the house.
Care for Nails
The way you take care of your nails is a tell-tale sign of your personal hygiene levels. Colours from Holi can stain the nail bed and settle inside the nails and on the cuticles. Later, they take an eternity to remove! Oiling the nails is the best way to avoid this. Apply a small amount of oil on your nails and rub it in. You can also cut your nails and use clear nail paint to prevent nail staining. It's best to use olive oil for this because it also strengthens your nails.
Protect the Body
The harmful sun rays and colour can affect the face and the skin behind the clothes. While you're focusing on your face, don't forget that your body requires hydration as well. Before playing Holi, cleanse your body with a moisturizing body wash and apply sunscreen to your entire body. Try to wear full-sleeved shirts and pants to minimize sun damage. It's essential to protect the skin with garbed clothing.
Stay Hydrated
While you play with water guns and balloons around to splash them at people, make sure you carry a bottle of water to drench your thirsty skin. Because you'll be spending most of your time outside and in the sun, staying hydrated is essential, and it's best to have your detox water bottle with you.
Post-Holi Skin Care Tips
Avoid Potent Formulations
After Holi, the skin remains sensitive for a few days. As a result, it's a good idea to take a break from your regular skincare routine. It is advised to avoid alcohol-based toners, soap or any product with artificial colours and fragrances, as these can sensitize the skin leading to skin reactions. Also, avoid retinol and exfoliating serums until your skin is clear of sensitivity, which should take a few days after you've played.
Stick to Oil Cleansing
While rigorous scrubbing is necessary after Holi, it's also crucial to avoid over-exfoliating the skin. To eliminate colour stains, skip skin exfoliation because the skin is already sensitive at this time. Scrubbing and tugging your skin will not remove all of the colours, and it will ultimately fall off. Instead, use oil cleaners and after that, apply a moisturizer. If your skin is irritated, use a calming face mist or serum to soothe it.
Be Careful While Showering
After you return home, don't take a shower right away. One of the biggest mistakes you can make is getting into the shower right after playing. Take cold-pressed coconut oil and rub it all over your body before showering. Because most colours are fat-soluble, use coconut oil to remove them from your skin. Then, before showering, wipe it off with a dry cloth. Also, remember no hot water showers, and only use cold or warm water. Make sure you're using only soft products, such as shampoo and shower gel.
Holi Dos and Don'ts Skincare Tips
Exfoliation should be avoided 48-72 hours before and after Holi.
For a few days before and after the festival, avoid any skin and salon treatments, including cleanups and facials.
With an overnight hydration mask, you may treat dry skin that has developed due to excessive UV exposure and heat. To soothe skin, use moisturizing eyes and lip masks.
Use organic colours instead of those containing chemicals.
Apply extremely mild, soothing moisturizer to your skin before and after playing holi.
If your skin feels a bit dry and patched, then it's time to have a little pampering session before the holi celebration. Follow these holi skincare recommendations to this festival's healthy glowing skin and minimize the damage. If these holi skincare tips are a little hectic for you, then you can always opt for a salon at home for all your skincare needs.
FAQ's
How can I protect my skin from Holi colour?
Apply a thick layer of body oil over your entire body the day before Holi. As a result, your skin will be hydrated and absorb fewer colours. If you don't have access to fancy body oils, you can use coconut oil, almond oil, or even olive oil on your skin.
How to remove Holi colour fast from nails ?
For 10 minutes, soak your nails in lemon juice. Dip your fingers in a bowl of lukewarm water after applying a coat of transparent nail paint. Add a few drops of almond oil, the colour will gradually go away.
Which oil is best for Holi?
Coconut oil is the best for removing colours.This is your go-to oil for everyday skin and hair care, so how could we not include it in our Holi celebrations.
Do you have any pre or post holi care packages?
Yes, absolutely. We have all the packages you can choose from according to your needs.
Is it good to have a head massage before holi?
Yes, indulge yourself in a scalp massage just a day before holi. Take some oil and massage your scalp for a good 20 minutes.