A variety of factors influence the skin of a person throughout the day. The sun pollution, the environment, food, and smart devices and genetics of course all play an important impact on your skin. Swagmee salon at home offers a wide range of skin treatments. One of them, particularly, is a custom facial. If you're looking to fight the signs of aging, to treat acne or moisturize your complexion, we offer custom facials for you!
Our expert beauticians are waiting to pamper your skin and implement a home care regimen that will take care of your skin's requirements.
Your experience will begin with a meeting which will cover questions such as:
How do you know your type of skin?
Have you got a skincare routine at present?
Are there any medical concerns or allergies?
There are any skin issues you have that may be affecting your skin?
These questions are crucial to your beautician so that they can treat your skin problems in the best way.
Cleansing and removing any makeup
After the consultation, our expert begins with removing any makeup, afterwards cleansing your skin. This assists in breaking down any impurities present on your skin's surface. Steam is a great option in the cleansing process.
The steam helps relax the hair follicles, skin and allows your pores to open. This gives vitality and energy to your face.
Check and analyze
This is essential since each type of skin has its own characteristics , and therefore specific requirements. Our beautician employs a magnifying lamp to study your skin. They will take a closer examination of your skin. When cleansing your skin, the expert will be able to feel things with their hands. Dry, rough, smooth and firm. All of these factors are reflected in the skin care products that are used as well as the products for skin care which are suggested to you after the treatment.
Exfoliate, exfoliate, exfoliate!
Benefits of exfoliation are numerous.It is when our beauty expert eliminates dead skin cells that are on the surface as well as oil. When your skin appears susceptible to breakouts, this can be an extremely beneficial step to take on the face. Regular exfoliation will help eliminate the obstruction of your pores, causing breakouts. Additionally, it helps keep the youthful glow that you have as you age and improve the texture of your skin. As you age, many layers of damaged skin cells are likely to accumulate and build over time. Exfoliation stimulates the renewal process and allows healthier cells to shine. Your esthetician then works together with you to figure out the type of exfoliation that is most suitable for your needs.
Knit and the grit on facial extraction
The steam machine has loosened your skin, allowing it to open your pores. It's now time to remove any blackheads or pimples (if you'd like your beautician to remove them). Your esthetician will employ the right techniques and tools to extract the proper amount of blackheads in order to avoid injury for your skin.
Why not pick blackheads on your own? It is important to visit a beauty parlour in order to rid yourself of the imperfections that are minor. They are equipped to help you get rid of them faster and more securely than you. When you're at home, you're likely to make use of your hands that carry a great deal of germs. It is less likely that you will develop an infection or a scar after an extraction performed by a professional.
Relaxation time – facial massage
The next phase of your facial is a facial massage. The beauty expert will massage the product into your skin using various motions. The facial massage is a great way to alleviate stress and tension. One benefit from a massage for the face is the immediate improvement in blood flow and oxygen levels and will in the long run increase collagen production and, consequently, gives you a radiant, youthful appearance.
A customized face mask
The expert then applies a corrective facial mask, analysis of your skin has assisted them in determining. Masking is a crucial factor in the treatment of skin problems.
The last step: serums, toners, moisturizers, and more
The last steps in your facial are vital. Our expert uses toner, which serves as a vehicle for delivering the products to the skin. Serum is applied to address your skin problems. These products are absorbed deep into the skin surface to help correct the problem. Eye creams are used to help with any issues around the eyes. Lip balms are used to replenish moisturizing and nourishment for the lips area. Finally, a suitable moisturizer is used to nourish and moisturize the skin.
The skin is among the largest organs in our body, therefore it is essential to keep it healthy and clean as well as nourished appropriately. When your facial is finished and your, our expert will assist you in selecting the best products you can apply at home. Maintaining a healthy home skin routine can prolong the benefits that your skin will receive through facial treatment.
Products & Tools we use for facial treatment
Jade Roller
Jade rollers gently massage the skin. This stimulates lymph nodes to eliminate waste and toxins out of the face, thereby decreasing the appearance of puffiness. The massage can also increase circulation, making your face appear firmer and more radiant.
Buy from Here.
Gua Sha facial Tool
Our Professionals use a tool with a smooth edge to stroke the skin while pressing on the skin. The motion causes small red pimples-like dots underneath your skin. These are called the petechiae.
Buy from Here.
Facial Massager / Scrubber
A facial massage brush is an effective skin-care device that will give you a better cleanse than what you could receive by washing your face with a hand. A motor powered by batteries moves the head of the brush with repetitive movements that go back and forth that exfoliate pores and eliminate any trace of makeup and dirt.
Buy from Here.
Ultrasonic Skin Hair Remover
The facial Hair Remover uses the technology of ultrasound to gently scrub the skin from dead cells and impurities. Ultrasonic waves aid in loosening and eliminate dirt, oil and cell debris from pores to give you a noticeable and healthy appearance.
Buy from Here.
Ice Roller
An ice roll is a cryotherapy instrument employed to increase circulation, decrease swelling, reduce the appearance of redness, ease irritation and tighten skin and bring back radiantness. If you have an ice roller made of stainless steel or a Gel head, this chilled substance can be applied to your entire neck, face decolletage, neck, and remainder of the body.
Buy from Here.
Other than Facial, Swagmee provides numerous salon at home services including but not limited to waxing, hair spa, D-tan & bleach, head & body massage, and pre-bridal grooming. Our experts are well trained, employed only after a complete background verification process so you don't need to worry about allowing them in your home.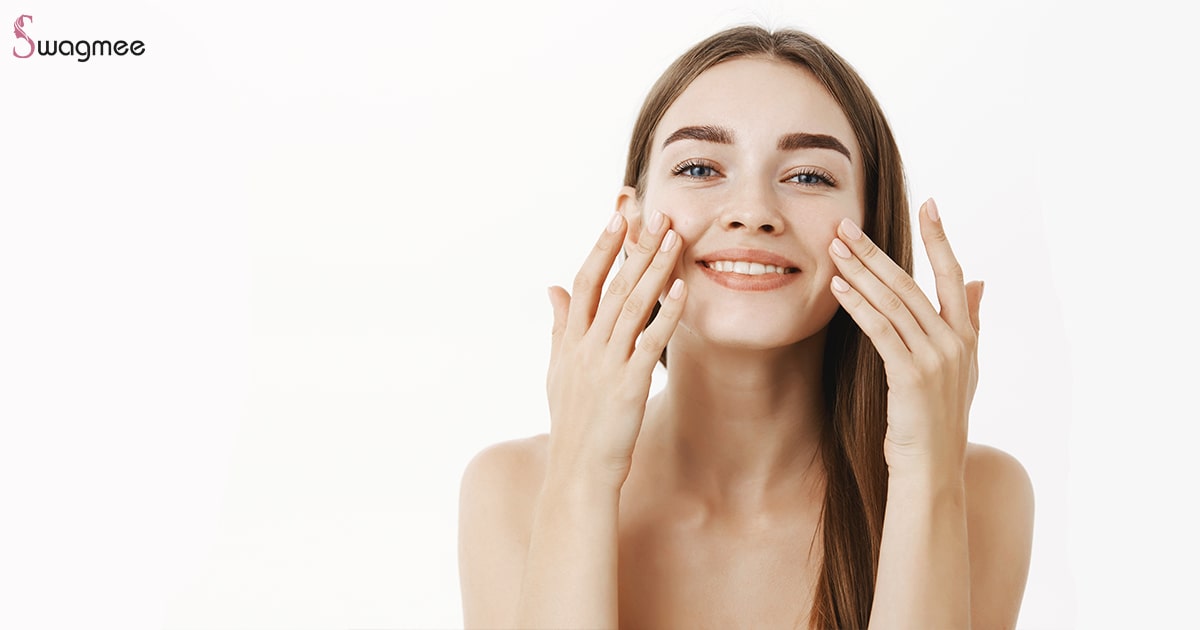 FAQ's
Do I need to avoid cosmetics after my facial?
No. If you're attending an occasion or prefer wearing foundation, you are free to use the foundation as usual. Be sure to take it off at the end of the day!
Should I opt for a facial ahead of an important event?
Absolutely! Your skin will look fresh and radiant right after the procedure.
Can I get a facial if I am pregnant?
Absolutely. When your hormones are in a frenzy it's likely that your skin is too. We'll alter the height of the bed to make sure you're not lying on your back for a long period of time.
Will your facial treatment unclog my pores?
Facials are one of the most effective ways to deeply cleanse your skin. The quality products utilized by our estheticians remove the follicular debris using the help of facial vacuum.
How long will I need to wait for results?
Once you're done with your facial you'll be delighted to see smaller, nearly invisible pores, a glowing and smooth skin tone and soft, hydrated skin.