Special occasions call for special preparations, and one aspect that often takes centre stage during these moments is makeup. Whether it's a wedding, prom, photoshoot, red carpet event, or any other significant gathering, looking your absolute best is a priority. However, achieving that flawless look can be challenging when you're on your own. That's where mobile makeup artists come into play, offering a convenient, personalised, and professional solution to ensure you look your best on your big day. In this blog, we'll delve into the benefits of hiring a beauty salon for special occasions and how to make the right choice.
Why Mobile Makeup Artists?
Before we dive into the benefits, it's essential to understand why mobile makeup artists have become so popular for special occasions. While makeup can enhance one's natural beauty, it's also an art that requires skill and precision. Achieving a professional look can be challenging, especially when nerves and time constraints come into play. Mobile makeup artists are experts in their field and can help you achieve the perfect look for your special day.
The Special Occasions That Warrant Mobile Makeup Artists
Mobile makeup artists are particularly valuable for various special occasions:
Weddings: Bridal makeup is a crucial element of the big day, and having a professional makeup artist ensures a radiant and long-lasting look.
Proms and Homecomings: For young adults attending these memorable events, looking their best is a top priority, and mobile makeup artists can help achieve that.
Photoshoots: Photography demands flawless makeup that enhances your features. Mobile makeup artists are well-versed in this area.
Red Carpet Events: These high-profile gatherings require a polished look, and mobile makeup artists excel in creating stunning, camera-ready appearances.
Other Special Events: Any event where you want to look and feel your best can benefit from the expertise of a mobile makeup artist.
Benefits of Hiring a Mobile Makeup Artist
1. Convenience and Comfort:
One of the most significant advantages of hiring a home salon service is the convenience it offers. Instead of rushing to a salon or doing your makeup at home, the artist comes to you, saving time and eliminating stress. Being in a familiar environment also adds to the comfort and relaxation, making the experience enjoyable.
2. Personalised Service:
Mobile makeup artists tailor their services to your preferences. They take the time to understand your style, preferences, and the look you want to achieve. This personalised touch ensures you get the perfect makeup for your special day.
3. Time Efficiency:
Special occasions often run on tight schedules. Mobile makeup artists are professionals who understand the importance of staying on time. They'll work efficiently, ensuring you're ready for your event as scheduled.
4. Professional Skills and Products:
Professional makeup artists are trained and skilled in their craft. They use high-quality, long-lasting makeup products to create a flawless finish. The result is a look that lasts throughout the day or evening.
5. Stress Reduction:
Special occasions can be stressful, but hiring a beauty services at home can reduce this stress significantly. They handle the makeup aspect, allowing you to focus on other preparations and enjoy the event with confidence.
6. Travel and On-Location Expertise:
Mobile makeup artists are equipped to work in various locations, whether it's your home, a hotel, or a destination venue. Their ability to set up on-location is invaluable for events that require you to be in different places throughout the day.
How to Choose the Right Mobile Makeup Artist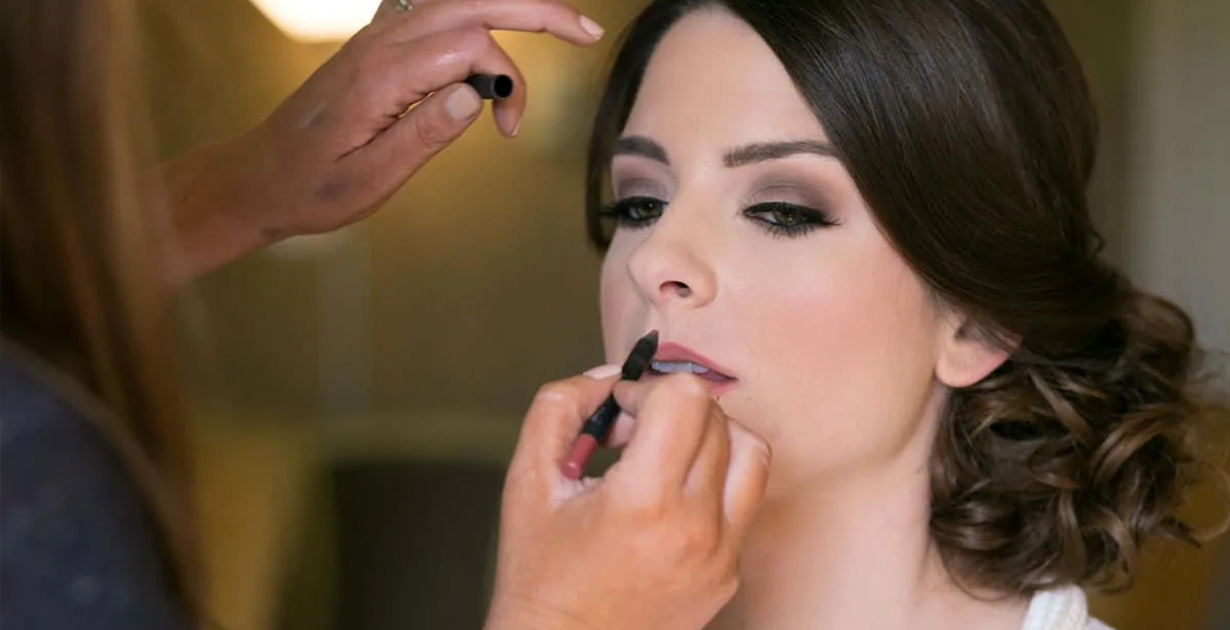 When it comes to hiring beauty parlour services at doorstep, making the right choice is essential. Here are some tips for finding the perfect artist:
1. Research and Recommendations:
Start by conducting thorough research. Read reviews and ask for recommendations from friends or family who have used mobile makeup services. Word of mouth is often a reliable source of information.
2. Portfolio and Style:
Review the artist's portfolio to ensure their style aligns with your preferences. Every makeup artist has a unique style, so find one whose work resonates with you.
3. Trial Sessions:
Schedule a trial makeup session with potential artists to see how they work and to ensure compatibility. This will also give you an opportunity to discuss your preferences.
4. Pricing and Packages:
Understand the factors that affect pricing in the mobile makeup industry. Compare quotes and choose an artist whose services fit your budget.
Challenges and How to Overcome Them
While hiring a mobile makeup artist offers numerous advantages, it's essential to address potential challenges that may arise. These might include last-minute changes, communication issues, or unexpected delays. The key to overcoming these challenges is effective communication, flexibility, and planning.
Conclusion
In conclusion, mobile makeup artists are a valuable resource for anyone looking to shine on a special occasion. Their expertise, convenience, and personalised service make them an essential part of your event preparations. When choosing a mobile makeup artist, ensure you do your research and select someone whose style and personality align with your needs. With the right artist by your side, you'll look and feel your best on your special day.