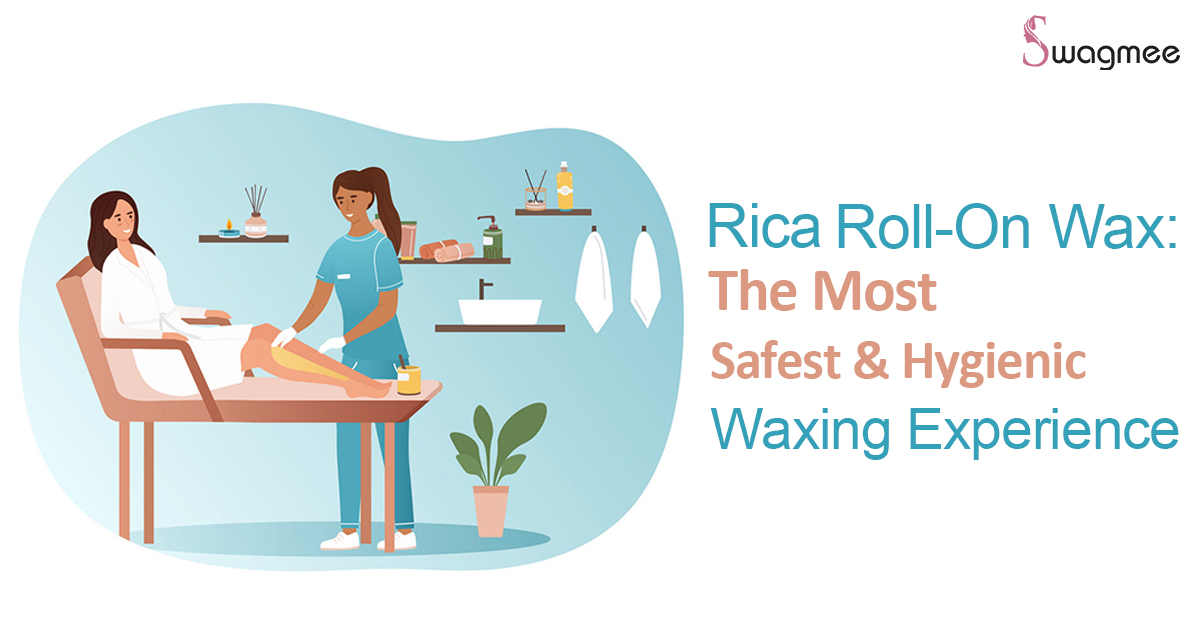 The beauty industry is at a crossroads of uncertainty. The safety guidelines demand that we all keep a minimum of contact with humans with each other, both in direct and indirect ways. However, Salon services aren't feasible with only a few human interactions. Technology can help every industry overcome these difficult times. We are fortunate to have the necessary techniques in the beauty industry too. One of these inventions is rolling-on waxing. In times like these, the product can be an essential lifesaver.
Roll-on waxing vs. Traditional waxing
Roll-ons are a collection of single-use wax cartridges as well as an applier and heater. To use the method, you must insert the wax cartridge inside the body of the heater and allow the wax to melt for approximately 20 minutes before applying the same wax to your skin using the button on the heater. After that, the cartridge inside is removed. The new cartridge is then placed for the next time.
A traditional waxing experience is something we're all familiar with. It's typically in a bowl or jar that is filled with wax. You apply it to your skin using a spatula. In Swagmee salon at home, we use wooden spatulas and are disposed of following each use, it's not as clean and safe as roll-on wax. One spatula of wooden is used for each client, however, the wax jar remains identical.
A safe and hygienic salon experience
Traditional waxing was not hygienic in a salon environment. There's no reason to be more worried than you do now, as a lot of you are unlikely to be waxed using the same wax container that has been used by many others before you.
We at Swagmee Home Salon are using RICA Roll-on Waxes, the salon services have always been safe and hygiene conscious. We also clean the heaters after each use. The single-use wax cartridges have the advantage of not causing any kind of contact between one customer and the other. The cartridges are for single-use and are then disposed of after every use. In addition, an adequate social distancing system is in place as per ICMR guidelines. The team will serve you in safe and appropriate protective gear & will provide you with a wonderful waxing at home experience.
Benefits of Rica roll-on wax
No more cross-contamination: By removing double-dipping, you can eliminate cross-contamination. Roll-on cartridges are stocked with a suitable amount of wax that can be used for multiple treatments. They can be used on just one client with no danger of contamination because the remaining wax inside the cartridge is not able to touch the skin or is accessible outside. There is also no risk of dust, bacteria that are airborne or hair getting inside the cartridge.
Roll-on wax cartridges can be changed: After the cartridge content is over, it is easy to replace the cartridge, and then continue waxing.
Heats evenly: They are evenly heated in the right roll-on heater, which lets the entire process of the application be completed without delay.
Suitable for small and large areas: Roll-on waxing is ideal for large areas like arms and legs, and even smaller areas like the face. The bikini line too is possible to wax using a roll-on wax.
How to utilize Rica Roll-on Wax
Apart from the Roll-on wax cartridge, you'll need other items as well which includes a Roll-on wax heating device, wax strips, the pre-wax gel, the after-wax oil, as well as an after-wax lotion.
Here are some simple to use a Rica roll-on wax:
Start by placing the cartridge into our Roll-on heating device, then let the wax warm for approximately 15 minutes.
In the meantime, you can prepare your skin using an oil-based pre-waxing gel, so that your skin is ready for depilation.
After the wax is heated, hold the cartridge at an approximately 45 deg angle, and spread the hot wax to directions of growth. The cartridge is quickly rolled over the skin for a uniform and even application.
Then by using the wax strip, take the wax strip off quickly in the reverse of growing hair.
Following the waxing process, make use of an after wax oil to cleanse your skin and remove the wax residues. Then, moisturize your skin using an after-wax cream that will calm skin irritation.
Your concerns about waxing treatment are normal. However, technologies such as roll-on waxes can help to restore your skin and beauty requirements even in these erratic times. Being the safest and most hygienic salon at home services in Delhi NCR, we provide services according to your needs to keep hygiene as well as security the highest priority and will not compromise when it regards to staff and clients security.
FAQ's
Talcum powder is a gentle Emulsion to get rid of wax residues and soften the skin. Argan Oil for moisturising and softening the skin following epilation.
Can I use soap after Rica waxing?
Avoid using harsh soaps and cleansers that could irritate open pores and skin that is sensitive. Do not use soap for at least 24 hours after waxing.
Bleeding After Waxing a normal thing?
After the waxing process, clients might notice slight bleeding within the hair follicle, as well as redness, which can last for several hours. This is normal and shouldn't be a need for concern.
How do you seal your pores after you have waxed?
To avoid bumps and ingrown from occurring, try using a cool compress to the affected area after your treatment that will seal the pores and prevent bacteria from getting in.
How long will the effects last after the first-ever wax treatment?
The results may last up to six weeks dependent on the hair growth rate of the individual. Most of the time the growth of hair is very minimal within the first week, or two and then noticeably increase during the third and fourth week.