Hygiene is next to divinity. And the most crucial thing is to keep yourself clean. In addition to caring for your face and hair, you need also pay attention to your extremities. You must take care of your hands and feet because they perform the majority of the physical work. Now, you may arrange for a diligent beautician to perform a pedicure and manicure in your place. Both of your limbs would be internally and externally healed by the beautician. In addition to making them seem attractive, the beautician helps them combat tiredness and exhaustion.
Myth: Women Can only get mani-pedis.
There is an enduring myth that home manicure and pedicure services are for "women only." Beauty belongs to everyone and is not a gender-specific monopoly. Just like women, males have an equal right to take care of themselves. These treatments use cosmetics to improve the appearance of your hands and feet. The majority of men work or operate their own enterprises. Both of these demand that the individual show themselves well, and this extends beyond just your face. It considers all of your assumed body parts as well as occasionally less obvious ones.
The next most noticeable body part after your face is your hands. Additionally, when you shake hands with someone, their presence is clear. People only give your hands a brief look before passing judgement that affects the rest of their lives. As a result, there is no need for you to provide anyone with a subject for small talk.
However, since your feet are bound to socks and shoes, caring for them becomes much more crucial. And throughout the entire year, this occurs for more than 10 hours per day, seven days a week. This demonstrates how crucial manicure & pedicure at home. Since most men work, caring for their hands and feet becomes more vital to them than it is to women.
Services for manicures and pedicures that promote health and wellbeing.
People may find it rather strange that mani pedi at home services help to promote your health and wellbeing. However, because people have been socially induced that it is a beauty treatment, it is extremely little known. Additionally, it improves the appearance of your hands and feet. But few people are aware that it also keeps you physically fit inwardly. You might be asking, how so? Let's elaborate on it.
1.Soaking
Toxins are released into the water solution when the feet and hands are submerged in water that contains crystal salts. These are the chemicals that our blood picks up from various body organs. They could be dietary products that are hard to digest or byproducts of respiration, along with many other things. All of them cause the body's toxicity to rise, which creates a side issue. They can be observable in the form of joint pain or swelling. or could affect other bodily parts hard.
2.Scrubbing
Home manicure and pedicure services accurately recognise this issue and quickly offer a remedy. Scrubbing is the solution to this issue. The beautician makes sure to select a pumice stone for hands and a scraper for feet for this task. By scrubbing the uppermost layer, this ensures that all the dirt and contaminants are removed. Typically, the top layer has a deposit of a slough of diseased or dead skin cells. A fresh layer of healthy skin cells will emerge at the top after their removal.
Your hands and feet will once again appear vibrant and youthful after this phase of the mani pedi service at home. They not only get healthier as a result, but they also grow to appear quite attractive.
3.Massage
The majority of the time, carbon dioxide development is what causes muscular fatigue. There are two reasons why the blood does not absorb this carbon dioxide. First, the blood supply is either insufficient or nonexistent. Second, even if there is blood, it is so oxidised that gas exchange cannot take place. Pent-up carbon dioxide thus causes discomfort and stiffness.
However, at-home mani pedi salon treatments ensure that oxygenated blood reaches even the most difficult places. Additionally, it supports the removal of extra lymphatic drainage that collects outside the bloodstream. The combination of all of them renews the limbs, bringing them back to life.
Home manicure and pedicure services are beneficial to working women.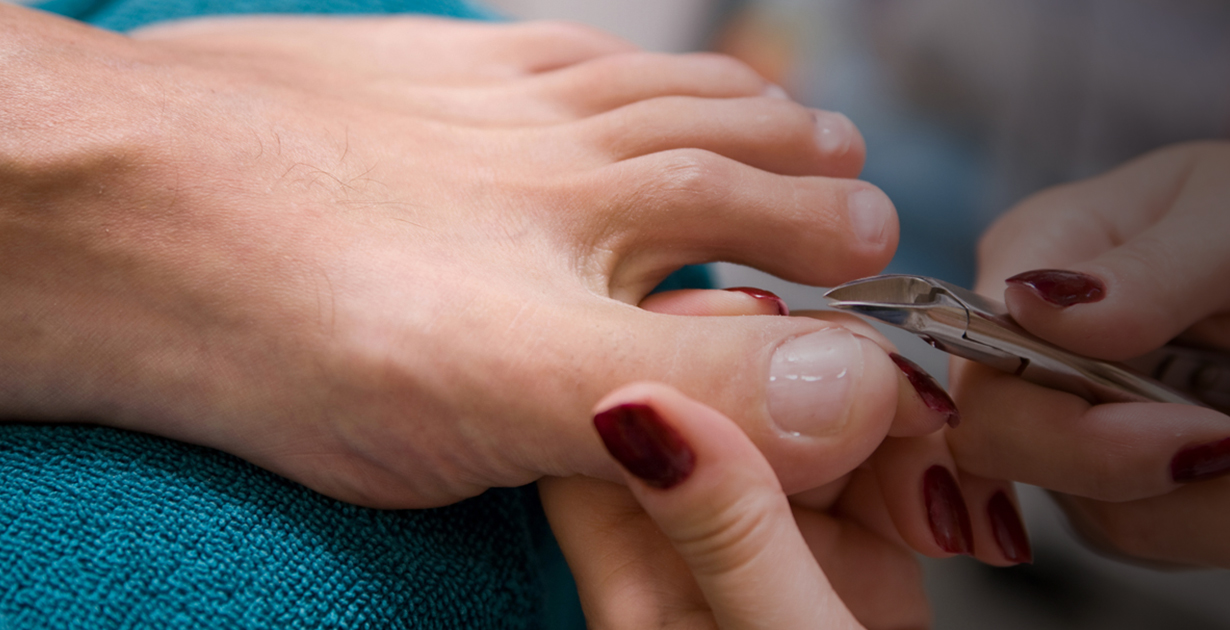 For all the advantages we've listed, all working women must have mani pedi service at home Delhi. A lady in any career needs to present herself well and groom herself. She could be in charge of a team or deal with clients. No matter what the circumstance, everyone appreciates the beauty of hands. Some women focus so much on taking care of their faces that they frequently neglect their hands. This has a negative effect on the public as beauty of every part is necessary.
Why should you schedule the swagmee at-home manicure and pedi?
The swagmee is a brand that is well-known in the beauty and grooming sector. And this comes at a price whereby the company will pay both in terms of money on its beauty experts and the product lines it chooses. All beauticians working for the swagmee are specifically required to complete training. The training session is split into two sections. The first section covers product knowledge, while the second is practical.
The company offers the stylists various manicure for women products. It teaches them how to distinguish between them and what makes one better than the other. The company gives the beautician detailed information on the components in the products. So what's waiting for the book now.