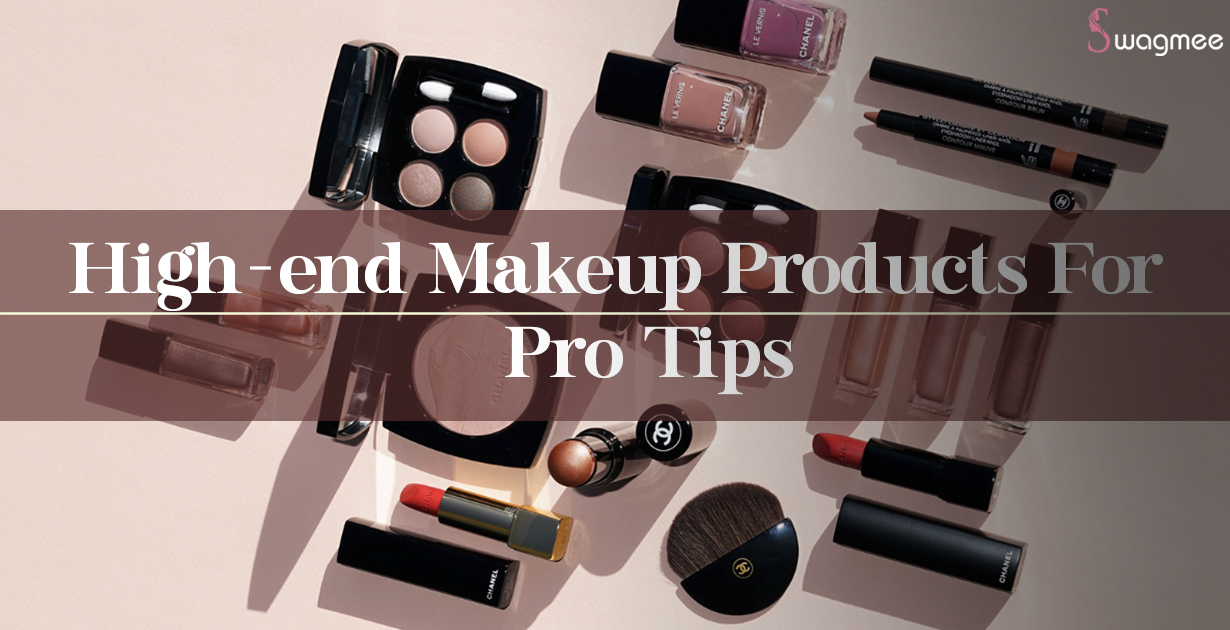 Like different clothes for different seasons you need to change your makeup products for every season and also make a lot of changes in your skincare routine. Your skin reacts to the weather very quickly even if there is a slight change in the weather it will definitely affect your skin. Your skin is the most sensitive part of the body and the outermost layer of your body and gets in contact with a lot of harmful chemicals and pollutants which results in skin problems such as acne, pigmentation, scarring, dark spots, patchy skin, dry skin, patchy skin, allergies etc.
With changing makeup products you need to change your salon treatments as well as ask the professionals or your dermatologists what treatment should be suitable for your skin depending upon the weather and skin type. Although swagmee salon at home has solved most of your problems by introducing home services by professionals who will analyze your skin type and will provide the treatment depending upon both factors.
High-end Makeup products for the winter season
Along with cozy sweaters and hot soups winter also brings dryness, flaky skin, dry patches, chapped lips, dandruff, skin allergies, tanning etc. to be prepared for the season and for your shielding your skin you need to focus on buying products that are suitable for your skin and salon treatments like facial at home Delhi for the weather. Talking about winter makeup products then make sure that all of your products must provide a hydrating effect and moisturize your skin and you do not load your skin with plenty of products as it will dry out your skin.
Primer: Make this product your best friend in winter as it hydrates and gives a smooth texture to your skin, it blurs out the large pores and gives you youthful skin. Also, keep your makeup stay and long-lasting.
Cream base foundation or liquid foundation: After prepping your skin with primer and moisturizer apply a liquid-based or cream-based foundation as it will not make your skin look patchy or dry. Do not apply lots of foundation, just apply dots all over your and blend it with a help of a beauty blender. You can also apply face mist or setting spray before starting the next step to keep it hydrated and creamy.
Blush: Avoid powder-based blush instead apply liquid blush, cream blush, or a cheek tint for glowing skin. Powder blush can turn your skin dry and patchy and you will have to touch it up every few hours.
Lipsticks: Prep your skin before applying any color to your lips, scrub your lips with a slip scrubber and wipe it off with a face wipe, apply lip balm to plump your lips, and then go for a crayon lipstick as it has lots of creams and can keep your lips hydrated for a long time.
Eyeliner: Apply gel eyeliner or liquid eyeliner, as sketch liners may give a flaky effect. Gel or liquid liners have hydrating agents and will not irritate your eyes. You can also avoid this step and just apply some neutral eye shadow and mascara for the look.
Highlighter: Use liquid highlighters with extra hydrating and dewy effect, do not load your skin with a lot of products because even if you are using hydrating products, the chemicals present in the product will make the skin dry. So, use a minimum amount of product.
Use setting spray: Setting spray has hydrating agents which make your skin dewy and your makeup long-lasting.
High-end makeup products for the summer season
Summer comes with a lot of wonderful things such as ice creams, comfy clothes and energy but with that, it also gives the tension of sweaty foundations, smeared eyeliners, and smudgy lipsticks. Also, the season comes with a lot of skin problems such as tanning, sunburn, acne, pimples, oily skin and pigmentation. To be prepared for the season you need to focus on the right skincare routine and you need to take salon treatments. You can find a facial salon near me for removing the tanning and for getting nourishment and suitable makeup products which gives you a matte look.
Use oil-free moisturizer: Summer already solves half of the problem of dry skin but it introduces you to oily skin, in order to balance your skin use oil-free moisturizer or gel moisturizer. Do not skip your moisturizer any day as moisturizing your face is important in both seasons only the formula differs but the need remains the same.
Use sunscreen: Layer your skin with sun protection as your skin needs a lot of sunscreen during summer to protect it from harmful UV rays, tanning and sunburn. Though you can't see the trays, you can definitely feel the damage on your skin. Even if you are not going out during the day, still use sunscreen when you are home. The free radicals are very strong and can do severe damage to your skin.
Use quality primers: Do not think twice before investing in your primers in summer as they really help the makeup to stay for a long time and do not let it smudge for a long time.
Foundation: Avoid cream base foundations or liquid foundations as they have a high chance to get sweaty and smudgy instead use matte foundations or stick foundations. Also if you do not feel like a heavy foundation you can go for BB or CC cream.
Compact or loose powder: If you don't want to wear foundation or any cream orifice tint then you can apply some compactness to your skin tone or after applying the light foundation you can set your makeup with loose powder for the matte finish.
Blush: Apply powder blush or even if you are applying cream blush then cover it up with some setting powder or loose powder so it stays for long.
Eye Makeup: Use sketch eyeliners or you can use black eyeshadow to draw the liner, it will give you a matte finish and will not smudge. Applying some powder eyeshadows avoids gel-based shades as they will become sticky. Apply any liquid mascara or you can avoid one step as loading your eyes during the summer is not a smart thing to do.
Lipsticks: You can go for any mattifying lipstick but make sure to prep your skin before applying lipstick, scrub and apply lip balm. Whether it is summer or winter your lips are the most sensitive part of your face and can get chapped easily. Also, plump lips look stunning in any season.
Spray your face with a setting spray: Setting spray is a lifesaver in summer as it makes your makeup sit at its palace and saves you from looking like a clown in the crowd.
Keep dry tissue in your bag: Whenever going out with makeup on in summer keep a bunch of paper towels or tissue to dab your skin when you feel sweaty. So that you don't smudge your makeup.
FAQ's
What is the most important factor while doing winter makeup?
Hydration is the major factor while doing makeup in winter as the skin lacks hydration and makes the skin dry and patchy.
What type of salon treatment is important in summer and winter?
Facial and cleanups are important salon treatments that should be taken by professionals in both seasons. Swagmee has come up with a salon at home Noida with comfort & hygiene.
Why is prepping your skin important before applying makeup?
To protect your skin from harmful chemicals and for a glowing & radiant finish prepping is the most important pre-step of makeup. If you will directly apply the makeup without prepping it will turn patchy and dry.
Why is moisturizing important in both summers and winters?
Moisturizing cures skin problems in every type of season, you just need to choose the right moisturizer for your skin
What are the major reasons to change your makeup product according to the change in weather?
Different weather reacts in a different way on the skin and you need to match the products according to the requirement. Your skin condition and type may vary from others so as the need for the ingredients, so changing products as per the weather helps the skin to stay healthy and glowing.