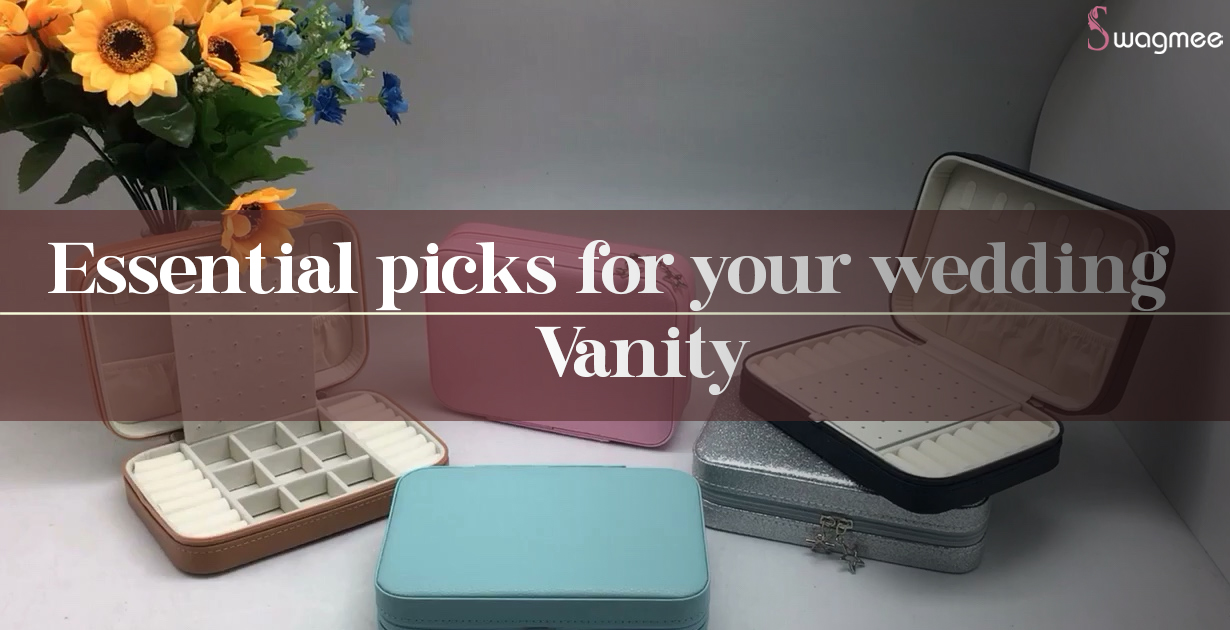 Your wedding is the most special and important event in your life and no one should compromise in any aspect be it your dress or be it your makeup. Your wedding vanity includes a lot of products, it's better if you take professional advice for what to add to your vanity. You can reach out to the nearest salons or their websites for consulting for the best advice. You can reach the website of Swagmee for proper guidance and advice.
Let's add some essential products to your wedding vanity
Primer: Primer is a must-have product for your big-day vanity as it makes your skin smooth and gives a soft texture. It also helps makeup to stay longer and makes it smudge-proof. An essential product for both bride & groom.
Foundation & BB cream: Another important and must-have product for your wedding vanity is foundation & BB cream keep a foundation that matches your skin tone and gives full coverage, lasts long & gives you a glowing effect like a liquid foundation or cream-based foundation and you can use BB cream for small functions or events or even you can apply it on a daily basis for an even tone and correcting your skin.
Concealer: This product literally has the power to correct your skin problems such as blemishes, acne, pimple marks, dark spots, dark circles and scars. Concealers are also used for highlighting a few parts of the face such as the bridge of your nose, eyebrow bones, chin and forehead; these are the parts where the light falls directly and highlights your whole face.
Blush: Blush enhances your look by adding colors to your cheeks, your face looks really flat without any natural flush, and blush makes your skin bubbly and fresh.
Bronzer: Add some natural brown effect to your skin for that sunset look and do not go for too much darker color than your skin tone.
Highlighter: Apart from the natural glow and the tip of the nose and bridge of the nose, cheeks, eyebrow bones, forehead, chin, and upper lip shine you need some extra effort. Apply a highlighter on the tip of your face such as & collar bones to highlight the neck area.
Loose powder: Your face becomes very grimy and greasy after applying plenty of products, setting powder or loose powder mattifies your skin and makes the makeup long-lasting
Eye makeup: After the base comes the legend or USP of your vanity which is eye makeup products. Your eyes define a lot and need to be done properly matching the shape, size, and design. Kajal- this product is a millennial product, that defines your eyes and the edge of your eyes perfectly. An Indian bridal look is incomplete without a kajal and the most interesting thing is it has come in different colors to define your eyes as you want. Eyeliner- eyeliner is the most important product when it comes to eye makeup as it beautifies your eyes moreover it has become very easy to put liner on your eyes as it has come in different forms such as sketch, gel, liquid, and cream. Mascara- give your lashes a voluminous look. Apply mascara to add volume and heaviness to your eyes for both the upper and lower lashes. Eyeshadow palette- add drama and colors to your eyes, let your eyes do the talking, pamper your eyes with beautiful colors and make them shimmery and smokey as you require. Eye shadow can really add a lot of spice to your look. But make sure you choose the color wisely as per the design of your eyes as many colors or style doesn't work for small eyes or hooded eyes such as smokey, ashy and dark colors.
Lips kit: Two major items for your lip are lip balm and lipstick, apply lip balm before applying anything on the lips to moisturize and plump your lips. The lipstick glides smoothly if your lips are properly moisturized and don't chap your lips. Find a color that works for most of your outfits and compliments your skin tone.
Moisturizer: Your vanity is incomplete without this product, as makeup makes your skin dry and dull sometimes and a hydrating moisturizer keeps your skin soft and supple and ready for any type of touch-ups. Moisturizing is a great way to protect your skin from dryness, wrinkles and fine lines.
Toner: This tightens your skin, closes your pores and makes your skin fresh and toned. Your skin needs a sort of relaxation and needs to breathe.
Makeup tools & brushes: A perfect blend needs professional makeup brushes and a blender to blend all the products smoothly on your skin, although you can use your fingers' makeup tool gives you a whole different effect.
Cotton pads: Keep cotton pads to apply products like toner and under-eye cream or to clean your eyes, the side of your nose and small areas.
Face wipes: Washing your face every time is not possible to remove the dirt and oil from the face. You can use face wipes and it helps a lot in case of emergency.
Pins and hair accessories: Carry your own accessories and pins in case of emergency. Hair accessories can make your work really easy and fast.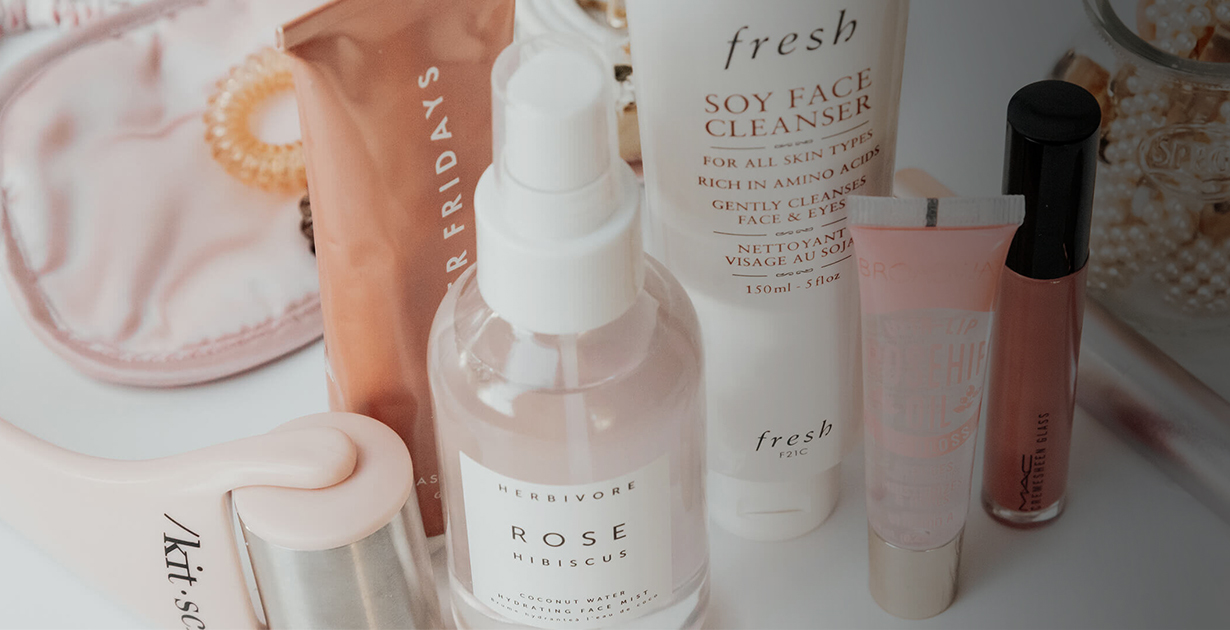 Choose your makeup artist & hair stylist wisely be it your wedding or other events. And make sure that you get ready in a comfortable and hygienic place and avoid going to the parlor
So that you do not stress yourself on your big day for a relaxing and comforting session you can call or book a Swagmee salon at home. Professional artists make sure that your makeup and hairstyle are done properly and do it cause any problems. The perks of calling a salon at home Noida, Ghaziabad, Gurugram, Delhi & Faridabad is you do not get exhausted, are on time, hygienic, comfortable and secure. You can guide the artists as per requirement and show a few samples of what kind of makeup you want and exactly the same although you should go for what suits you the best, your face cut and skin tone.
FAQ's
Why is preparing your own vanity important for your wedding day?
Your makeup vanity should be prepared by yourself as you are familiar with your skin type and what works for your skin type, also the brand and budget matters. You can do research before preparing it.
What factors should you keep in mind before preparing your vanity box?
The major factors which you should keep in your mind before adding products in your vanity is your skin tone and undertone that what goes and matches with your color and tone.
Why trust makeup professionals for makeup and hairstyle?
You can surely do your makeup everyday on your own but your big day demands more and you need to look gorgeous and flawless on your wedding day which is possible with professional artists as they have mastery of the subject and also you don't want to take risks on your wedding day.
How to prep your skin before makeup for your big day?
Drink ample amounts of water to detoxify your body and get that natural glow as makeup looks the best on smooth and fresh skin. Moisturize your skin twice to thrice a day and apply sunscreen at day time. Follow skincare routine twice a day, use natural and organic products.