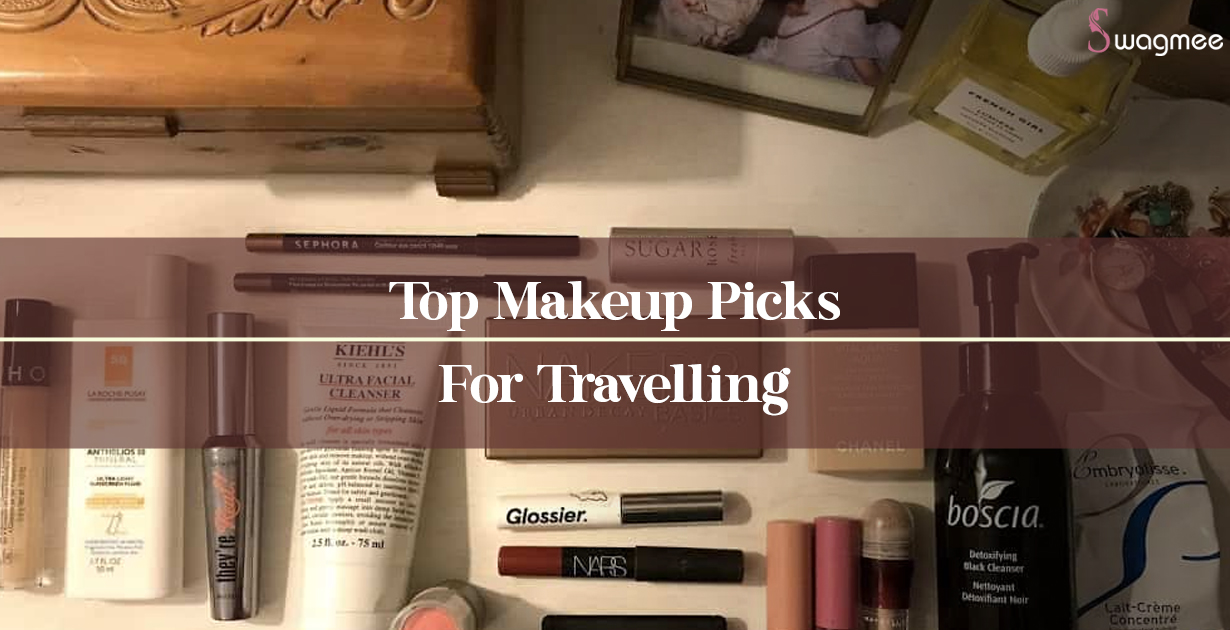 Who doesn't want to pack a makeup bag while travelling? Not everyone wears heavy makeup or some of us just can't live without a touch-up. Pack essential items for your trip with Swagmee.
Makeup on trips can be a little hectic. So, keeping it simple and natural starting with
Products such as mascara, eyeliner, eyebrow pencil, a small eye shadow palette including minimum 4 shades, and lip and cheek tint are enough to intensify your look.

Moisturizer, BB cream, hand cream and sunscreen for prepping the skin.

Products like primer, heavy foundation, big eyeshadow palettes, false lashes, and lip liners can be avoided easily.
You seriously do not want your makeup to be spilled and broken, it's really painful to see your favorite and expensive product broken. Learn some pro tips to take care of your expensive makeup products while traveling:
Carry multifunctional products so that you don't have to shove lots of products and end up breaking or spilling any of them.

Use seal tapes for liquid products. Apply two-three pieces of seal tape to prevent it from spilling and make sure the cap is covered properly.

Place a few cotton pads on the top of the eye shadow palettes as they are very fragile and break easily.

Wrap the products with a towel or sweater and place them in the middle of the suitcase.

Keep the fragile products in small containers and also transfer the products which you need very little into small plastic bottles such as your primer and foundation so that you don't ruin your entire product.
Vacations can be taken anytime. It can be in winter, summer, spring, or autumn but summer break is a must for everyone and going to the beach in summer is what we live for. Keep reading if you want to know about beach-ready looks with Swagmee professionals.
Use lightweight foundation: trust me you do not want to look cakey and overloaded with a foundation on the beach, use some tinted foundation or you can also with face tints and make sure it has SPF. do not forget to apply sunscreen before doing your makeup.

Use some creamy bronzer and no face powder, you can use any foundation which is three shades darker than your skin and use some light-shade blush to look natural.

Do not overdo your eyes, avoid mascara and eyeliner because you do not want a black eye. Apply some neutral color or a warm brown shade.

Apply some lip tint and avoid lipsticks you don't want smudged lips while surfing. Try to use a lip balm with SPF.
Apart from all the makeup essentials do not forget to carry a skincare bag with you. Your skin needs to glam and pamper at the same time. Skipping your skincare routine while you are on a trip is a big no you may skip some steps but not the whole procedure.
Sharing some really simple and easy skincare steps for your trip or vacation: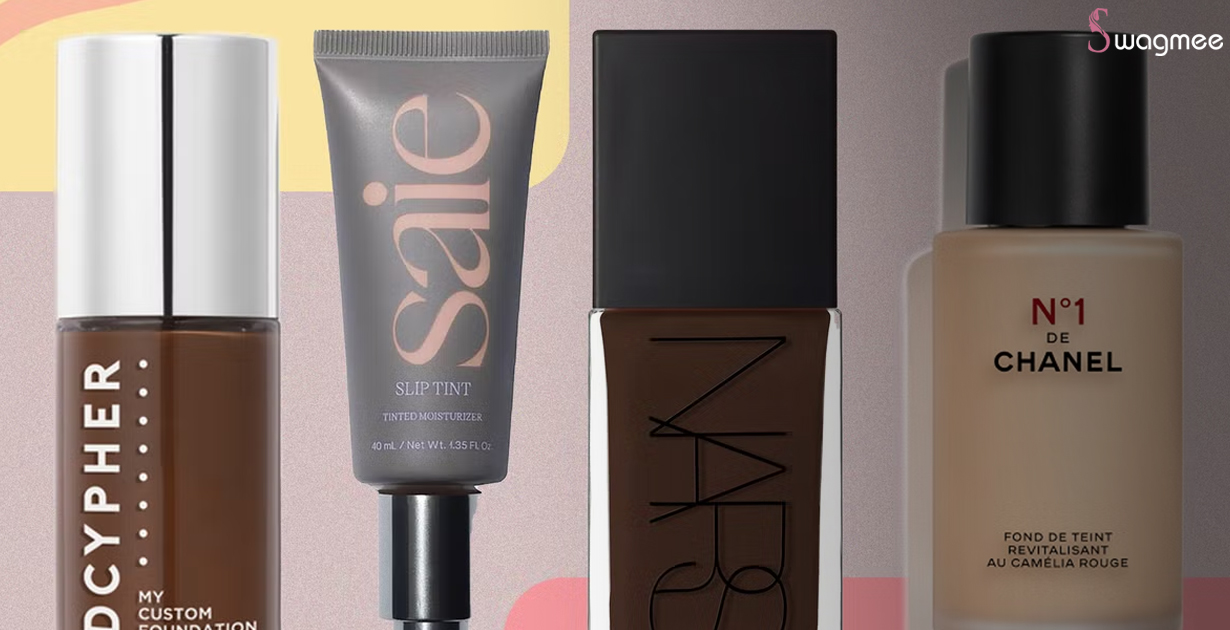 Keep a cleanser with you and tissue paper so that you don't need to search for water everywhere. Just pump 2-3 drops on your palm and rub it on your face, gently massage it for a while and wipe it with tissue paper.

Spray some toner on your face and let it absorb into your skin.

Do not forget to use an under-eye cream on trips because on trips people usually do not get proper sleep. So, to avoid dark circles and puffiness use some eye cream.

Apply some face gel or you can skip this part, you can directly apply some moisturizer and massage your skin in a circular motion.

If you have extremely dry skin then apply some face oil to avoid dryness.

Apply some lip balm or chapstick on your lips.