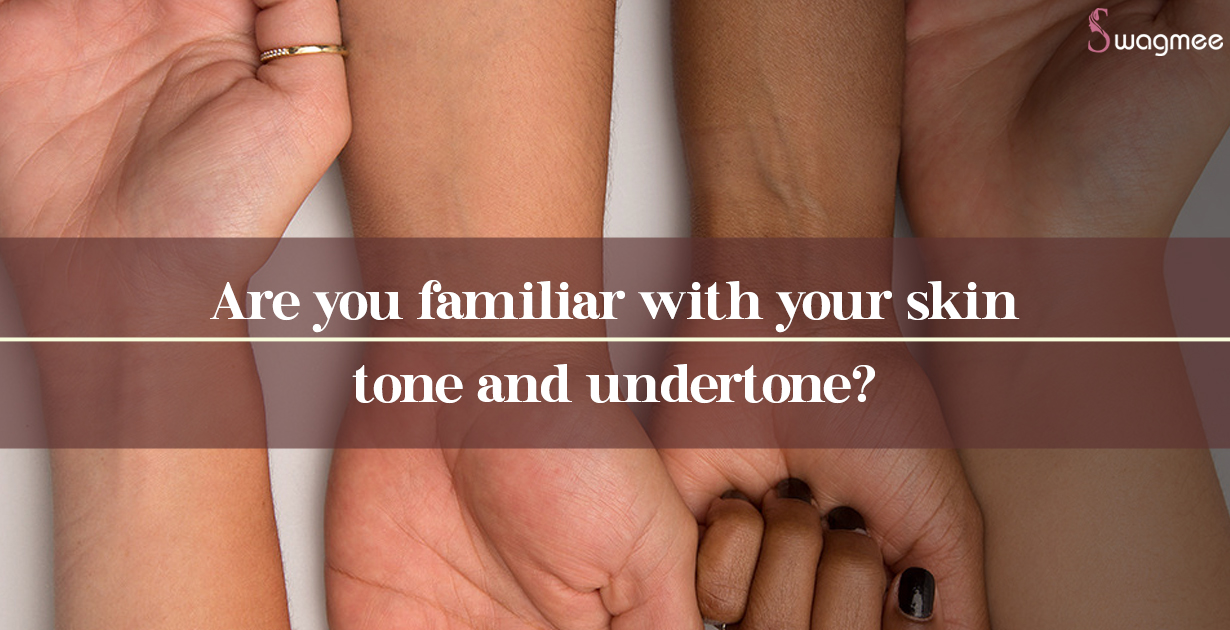 Before digging into the topic let's know what exactly the undertone is! Undertone is the color under your skin or you can say it is the shade of your skin. There are three types of undertones: warm, cold and neutral. Your undertone and skin play a major role in choosing the correct makeup product for you. However, your skin tone can be fair, wheatish, or darker skin tone and can be changed due to external factors such as cosmetics and exposure to the sun. Under that tone comes a lot of shades. You have to choose your skin shade wisely. Starting with the:
Foundation or base: Warm undertones are also divided into categories such as yellow, peach and orange. Choose foundations whose base is yellow, golden, beige, or brown according to your skin tone.
Neutral undertones are usually a mixture of warm and cool undertones. Pick foundations such as ivory, buff and nude depending on your skin tone.
Cool undertones include shades such as pink, bluish and red. You can go for foundation shades like fawn beige, tan or honey.
Lipsticks: people with fair skin tones can go with pink, coral, nude and red. These four shades will absolutely compliment their skin tone.
For medium skin tones, people orange, purple, bright red or maroon shades are perfect.
Whereas dark skin tones, people can go for dark wine, dark red, dark purple and coral shades.
Eyeshadow: while choosing your shadow consider your skin tone for warm skin tones go with brown, dark green, golden or dark pink eyeshadow.
For a cool undertone for a cool skin tone go for blue, or light pink. Peach and silver shades.
For darker skin tones, try to use dark colors such as dark brown, dark green or dark blue any darker shade will work on dark skin tones.
Blush: people who have fair skin tone can go with pink or rose color blush.
People with darker skin tones, and cool tones can go with light red shade, dark orange shade or maroon and purple blush.
People with medium skin tones can go with a peachy or brown shade.
Skin tone and undertone can actually change the game if the shades have not been chosen according to them. If you miss match your makeup products' shade with your tone then you will end up looking gray or a totally different color person, the color of your face will vary from the body's color and will make you look odd.