The wedding day is in T-minus X days, and you are worried about how you will lose those extra pounds and attain that perfect glow. Well, for that, you have to work on your body. We have some secret tips that we are going to reveal, that will surely help you achieve a princess look. Get ready for the professional yet effective pre bridal care that will sort out all your issues and worries and will also take away all your stress, making you ready physically and mentally for your d-day.
What if your hormones get hiked up and you have a pimple on your face or an uneven skin tone just before your wedding day? You will definitely feel that you are not looking your best. If you gain or lose extra weight, then your perfectly fitted dress will no longer fit you. Moreover, what if your heavy makeup does not bring out the glam look you dreamed of since the wedding has been finalized?
More than looks, your health is important. After all, no one wants to be tired on their special day. Also, if your wedding outfit is bucket-heavy, then trust me, you will require an ample amount of strength to carry that outfit. So it's important that you take good care of your health; that will make you strong internally and will also make you look exquisite.
Therefore, if you don't want any last-minute jitters and want to look picture-perfect, then these well-sketched methods and pre bridal care tips will definitely sort out all your problems. After reading this blog, you no longer have to get worried about how you will look on your special day.
First of all, book pre bridal services if your wedding is in a few days, these beauty services include several treatments: facial cleaning, de-tanning, massage sessions, and manicure and pedicure services.
You might be very busy with all the nerve-cracking preparations and must be feeling anxiety, overwhelm, fear, curiosity, emotion, and madness all at once. That's okay, but you have to make sure that all that feeling does not drown you away and make you go crazy and fussy. Because it might affect your health, mood, and appearance for sure.
So plan ahead and also look for the best pre bridal packages near me so that you won't have to settle for a normal beauty expert in a hurry.
Let's start with all the care tips that are essential.
Pre wedding care and detox tips
People make extra efforts and go beyond their budget to attain their dreamy look. It's time you also follow the below-mentioned tips that will surely make you look more than perfect on your wedding day.
Frequent full-body massages
In many ancient disciplines of Ayurveda, massages have been used to relieve and cure certain skin disorders. Full body massages are highly valued in Ayurvedic medicine as well. It includes certain acupressure techniques that internally boost our entire circulation system.
Essential oils are used in some massages, you can select and go for any type of massage that suits you better and will make you feel more relaxed. Massages not only nourish our skin but are also beneficial to our health, improving our body posture, releasing tense muscles, and also increasing our immunity power and overall strength.
You can also use Ayurvedic oils, which effectively reduce tanning and hyperpigmentation.
Plan your diet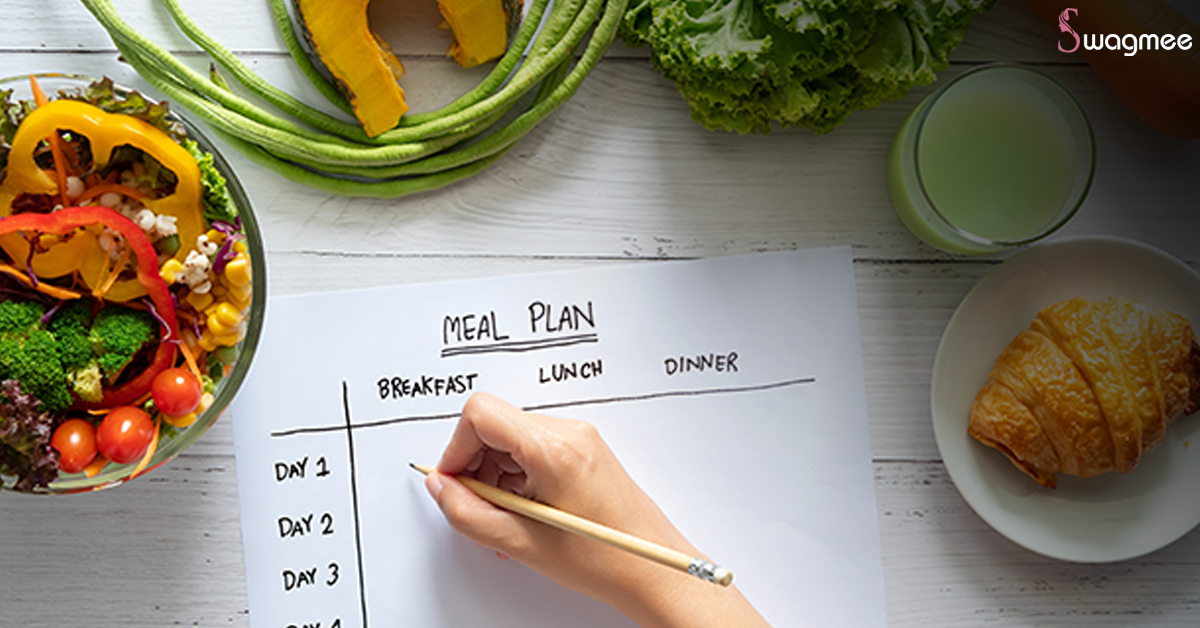 It is well said that beauty comes from within, as what you eat has a direct effect on your skin. Rather than eating any complex diet, you should eat a simple diet that has proper nutrition.
You can also take advice from your nutritionist, they will create a specific diet that is appropriate for you to meet all your nutrition needs.
Remember, it is okay to have one cheat day meal but don't cheat more than once, if you regularly go on eating junk and processed food, then all your efforts, exercises, and skincare regime will not work out as you thought they would.
Eating right at the right time is also important, we are not saying you should follow a strict Victoria's Secret-model diet plan. Just a slight change and eating fresh fruits, veggies, and nuts rather than oily foods and junk will do it all.
Also avoid drinking, caffeine, and other beverages that affect your skin—go for healthy juices and drinks like coconut water, vegetable juices, green tea, and fruit juices.
Get facials twice a month
One should start getting facials 6 to 7 months before their wedding. Regular facials will make your skin tone even and will also reduce tanning, skin blemishes, scars, and hyperpigmentation. Hire a salon professional to get the best facials, as you won't want someone with no experience to experiment on your skin or to treat your skin without any knowledge just before your wedding day.
Get plenty of sleep
Sleep is one of the most important factors that allow your body and mind to relax, recharge, and destress. Therefore, it is crucial that you get a proper 8 hours of sleep, which will leave you refreshed. If you are not getting proper sleep, then it might affect your body and can also lead to several diseases.
You won't want any dark circles or baggy eyes, then sleep tight, for about 8 to 10 hours. When you sleep, your body goes into regeneration formation, relaxing your mind and nervous system. Before your big day, you must get a good night's sleep.
Practice yoga
Rather than going for heavy HIIT workouts, practice yoga. Yoga not only relieves stress but also aids in detoxification - the removal of toxins from the body. If done regularly, you will definitely see a change in your skin and body strength. Yoga removes several risk factors and also helps in maintaining good posture.
Either join a yoga class or if you already know all about yoga and how it is done, then you can do it yourself in your home. It is also beneficial if you want to lose some extra pounds.
Go for a body wash session
Before your wedding, you should have a body wash session, in these sessions, beauticians use certain chemicals that deeply cleanse your skin. It will also rejuvenate your skin and make skin soft and supple.
If you want to get these services at your doorstep you can visit the different salon at home Vaishali to get a full-body wash session. Also, Swagmee salon at home services provides the best beauticians and experts for all beauty-related services and treatments.
So before you plan anything, it's crucial that you plan your skincare regime and beauty detox on a prior basis. Plan all your beauty treatments—waxing sessions, facials, hair treatments, etc.—at least one or three weeks before your wedding.
And once you've finished all of your planning and resting, sit back and relax because it's all going to be outstanding and absolutely worth it. With preplanning, all of your pre-wedding needs are met, saving you the trouble of going out, waiting in lines, and then spending long hours in the parlors. Also, you can book a pre-bridal services package for you at your home, in the safest and most sanitary manner possible. So relax and enjoy all of these services from the comfort of your own home.
FAQ's
How do I prep my skin before my wedding?
Don't do anything new on your skin and don't experiment with your hair, skin, or appearance just a day before your wedding. Just follow the simple skincare routine that involves cleansing, exfoliating, facials/de-tanning, and a face mask. Also, make sure you properly hydrate yourself. Use a good moisturizer on your skin and get 8 hours of sleep before your special day. If you have ample time for your wedding, then you can follow the above-mentioned pre bridal care tips that will help you bring out the natural glow from within.
Exactly how many days before my wedding should I start the pre-bridal skincare routine?
We would advise you to start your pre-bridal skincare routine at least 2 to 3 months before your wedding. If your wedding day is near, then stick to your normal skincare routine, do not try any other products or treatments just before your D-day. Make sure you cleanse, tone, and moisturize at least twice a day.
How can I get clear skin one or two weeks before the wedding?
We recommend you get microdermabrasion treatment. it will exfoliate your skin, remove the dry and superficial layer of your skin, clear your pores, and result in healthy, glowing, supple, and clear skin.
How do I fully clean my body just before marriage?
If your wedding day is in T-minus two days, then you must go for a full body wash session or body polishing treatments. It involves several steps and chemicals that gently clean your skin.
How do some brides have a glamorous glow on their skin?
To get a flawless glow on your skin, you must start your pre-bridal care regime one or two months before your wedding. Make sure you avoid all processed foods and get about 8 to 10 hours of sleep.