Your hairstyle can speak volumes about your personal style and make a significant impact on how you are perceived in various settings. Whether you're heading to the office or attending a glamorous evening event, choosing the right hairstyle can enhance your overall look and boost your confidence. In this blog, we will explore a range of hairstyles suitable for different occasions, with salon at home inspiration and tips to achieve an office chic appearance during the day and effortlessly transition to a glamorous evening hairstyle. From sleek ponytails to elegant updos, we'll guide you through hairstyles that exude professionalism, sophistication, and allure, ensuring you look and feel your best no matter the occasion.
Office Chic Hairstyles
1. Sleek Low Ponytail:
A sleek low ponytail is a classic and elegant hairstyle that exudes professionalism. Start by smoothing your hair with a flat iron, gather it at the nape of your neck, and secure it with a hair tie. For a polished finish, wrap a small section of hair around the hair tie to conceal it.
2. Tousled Waves:
Effortlessly chic, tousled waves strike the perfect balance between casual and sophisticated. Apply a heat protectant to your hair, then use a curling wand to create loose waves. Finger comb through the waves to create a natural, undone look. Finish with a light-hold hairspray to maintain the style throughout the day.
3. Classic French Twist:
The French twist is a timeless updo that adds instant sophistication to any outfit. Gather your hair into a low ponytail at the nape of your neck and twist it upwards, securing with bobby pins as you go. Tuck the ends of your hair into the twist and secure them discreetly. For added elegance, accessorise with a decorative hairpin or a silk scarf.
4. Textured Pixie Cut: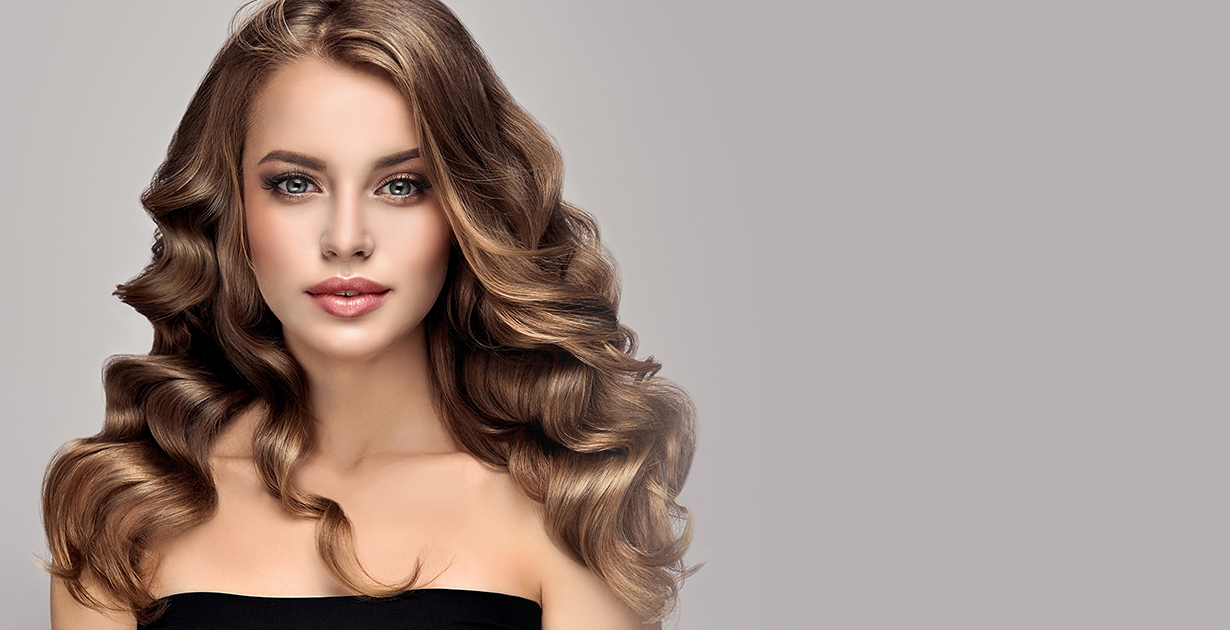 For those with short hair, a textured pixie cut can be a stylish and edgy option for the office. Ask your stylist to add layers and texture to your pixie cut, allowing for easy styling and versatility. Use a small amount of styling wax or pomade to tousle and define your hair, creating a chic and effortless look. Try new and trendy looks with Swagmee hair care at home noida.
5. Sleek High Bun:
A sleek high bun is a sophisticated and professional hairstyle that keeps your hair away from your face. Comb your hair back and gather it into a high ponytail at the crown of your head. Twist the ponytail tightly and wrap it around its base, securing it with bobby pins. Smooth down any flyaways with a bit of hairspray or hair gel for a polished
Glamorous Evening Hairstyles:
1. Hollywood Waves:
Embrace the glamour of old Hollywood with stunning, voluminous waves. Start by applying a volumizing mousse to damp hair. Blow-dry your hair, then use a large-barrel curling iron to create soft, cascading waves. Brush through the curls gently to create glamorous waves that frame your face. Finish with a shine-enhancing hairspray for a red carpet-worthy look.
2. Braided Crown:
A braided crown is an elegant and romantic hairstyle that adds a touch of femininity to your evening ensemble. Part your hair in the centre and create two Dutch braids, starting from the front of your head and working towards the back. Once you reach the nape of your neck, secure the braids with bobby pins, tucking the ends of the braids under each other for a seamless finish.
3. Messy Updo with Sparkling Hair Accessories:
For a chic and effortless evening look, opt for a messy updo adorned with sparkling hair accessories. Start by teasing the crown of your hair to add volume. Gather your hair into a loose bun or twist, securing it with bobby pins. Pull out a few strands to frame your face and add texture. Complete the look by placing glittering hairpins or a jewelled headband throughout the updo for a touch of glamour.
4. Voluminous Half-Updo:
Achieve a glamorous and voluminous look with a half-updo. Tease the crown section of your hair to add height and volume. Then, gather the top half of your hair and secure it with a decorative hairpin or barrette at the back of your head. Leave the rest of your hair flowing down for a cascading effect. You can also add soft curls to the remaining hair for added glamour.
5. Elegant Chignon:
A classic chignon is a timeless and elegant evening hairstyle. Start by smoothing your hair and gathering it into a low ponytail at the nape of your neck. Twist the ponytail into a coil and secure it with bobby pins, creating a neat bun at the back of your head. For an extra touch of sophistication, you can wrap a delicate hair accessory, such as a pearl-encrusted hairpin, around the chignon.
Conclusion
Choosing the right hairstyle for different occasions can elevate your overall look and make you feel fabulous. Whether you're aiming for an office chic style or a glamorous evening appearance, these hairstyle ideas offer versatility and elegance. Experiment with different textures, braids, and updos to find the looks that suit your personal style and the occasion with Swagmee hair services at home Delhi. Remember to complement your hairstyle with the right outfit and accessories, and most importantly, wear your chosen hairstyle with confidence and grace.