INTRODUCTION
Hey, Gorgeous!
Looking for a new haircut to switch things up in 2022? You're in luck! We've gathered some of the top trending haircuts for women that are sure to make you look and feel your best.
So, what are you waiting for? Check out these hot haircuts for women and book your appointment today with Swagmee to get the best "hair care services at home" in Noida, Gurugram, Ghaziabad, Delhi, Faridabad, and Greater Noida.
HOW TO SELECT THE PERFECT HAIRCUT FOR YOUR FACE SHAPE
So you're thinking of getting a new haircut. That's great! But before you go ahead and make an appointment with your stylist, you need to consider a few things.
Your face shape is among the most crucial factors to consider. Not every haircut will look good on every face shape, so it's important to choose one that will flatter your features.
Here's a guide to help you choose the right haircut for your face shape:
Oval: This is the most versatile face shape, and pretty much any haircut looks good on it.
Round: If you have a round face, you'll want to choose a haircut that adds length. Stay away from too-short or too-tight cuts.
Square: A square face shape can carry off a range of haircuts, but you'll want to avoid blunt cuts or cuts with lots of straight lines.
Heart: If you have a heart-shaped face, you'll want to choose a haircut that softens your features. A shoulder-length cut or longer is ideal.
Diamond: Diamond-shaped faces look great with short or medium-length haircuts that add volume and texture. Steep angles and sharp lines should be avoided.
THE BEST HAIRCUTS FOR FINE, THICK, AND CURLY HAIR
So, you've decided to switch up your hair game and get a trendy new haircut for 2022. Good for you! However, choosing the best style for you can be challenging given the wide range of options available.
That's where we come in. We've put together a list of the best haircuts for fine, thick, and curly hair, so you can make the most informed decision possible.
For fine hair, we recommend a bob or lob with layers. This style will add volume and body to your hair without making it look too heavy or overpowering.
If you have thick hair, go for a long bob or lob with lots of layers. This will help thin out your hair and make it more manageable.
And last but not least, if you have curly hair, we recommend a short bob or pixie cut. These styles will help control your curls and keep them from frizzing out.
If you do not want to figure it out all by yourself then you can also opt for Swagmee which is the "best hair care salon at home" in Noida, Gurugram, Ghaziabad, Delhi, Faridabad, and Greater Noida.
THE MOST POPULAR HAIRCUTS FOR LONG AND SHORT HAIR
Well, let's take a look at the trends for long hair and short hair.
For long hair, braids are still going to be huge. You'll see a lot of people wearing French braids and fishtails, and Dutch braids are also going to be popular. Half-up and half-down hairstyles are still going to be big, and so are curled. Lots of women will be wearing their hair curly in 2022.
As for short hair, you can expect to see a lot of pixies and bob haircuts. Pixie cuts are going to be big in 2022, and so are blunt bobs. Bowl cuts are also going to make a comeback, and you'll see a lot of women wearing their hair straight with no bangs.
TOP 9 TRENDING HAIRCUTS FOR WOMEN IN 2022
The Bob.There will always be a place for this timeless haircut.
The Lob. A longer bob that's perfect for anyone who wants a bit more length.
The Pixie. This ultra-short haircut is perfect for women who want a bold look.
The Shag. This layered haircut is perfect for women with thick hair.
The Fade. This short and chic haircut is perfect for any woman who wants a low-maintenance style.
The Undercut. This edgy haircut is perfect for women who want a dramatic look.
The Waves. This sexy hairstyle is perfect for women who want to add some glamor to their looks.
The Sleek Ponytail. This sophisticated style is perfect for women who want a polished look.
The Braid Crown. This intricate style is perfect for women who want a unique look.
Now you can get any of these hair cuts done at your home with Swagmee, which has expert professionals and is regarded as the best "hair care at home" service in Noida, Gurugram, Ghaziabad, Delhi, Faridabad, and Greater Noida.
TOP 5 TRENDIEST HAIR COLORS FOR 2022
What are the hottest hair colors for women in 2022? Some of the trends you can anticipate seeing are as follows:
Bronde: A mix of brown and blonde, this color is perfect for women who want to lighten up their look without going full-on blonde.
Ombre: This classic hair color trend is still going strong, and is a great way to add a pop of color to your hair.
Burgundy: This deep, rich color is perfect for fall and winter, and will add a touch of glamor to any outfit.
Blonde: Blonde is always a popular choice, and in 2022 it will be bigger than ever. If you're thinking about going blonde, now is the time to do it!
Pastels: Soft, muted colors like lavender and mint green are set to be big in 2022, so if you're looking for non-traditional hair color, these are the shades to go for.
PRO TIPS FOR MAINTAINING YOUR HAIRCUT AT HOME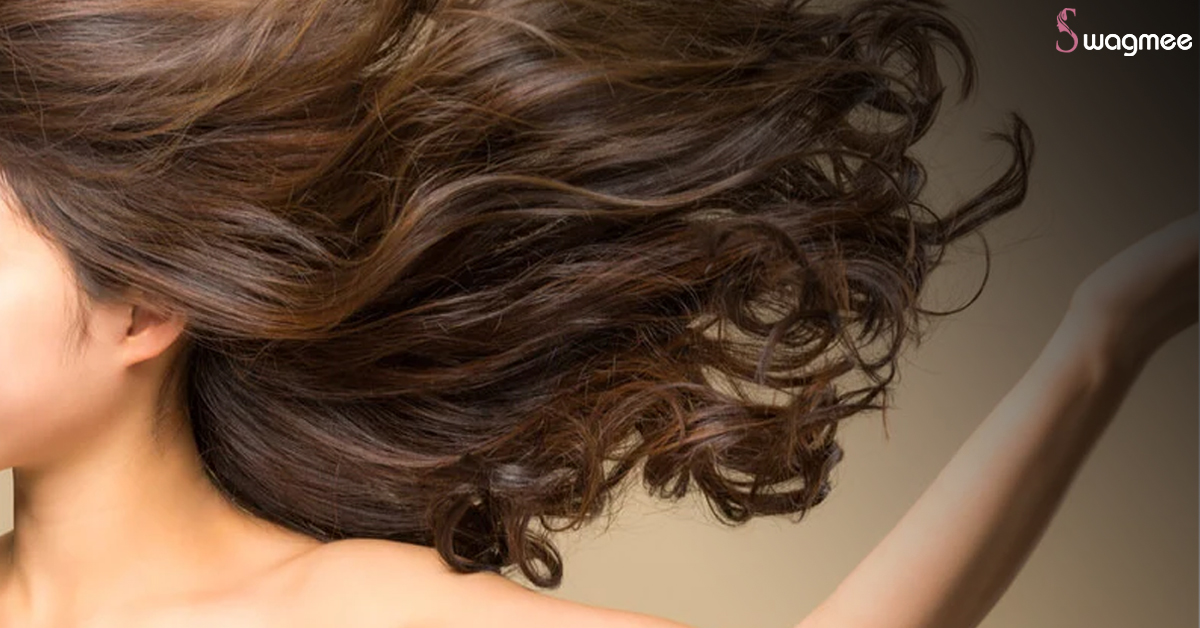 So, you've just gotten a new haircut and you're looking forward to showing it off. But, how do you make sure it stays looking good for as long as possible? Here are a few pro tips:
Give your hair a good wash and conditioner after you get it cut. This will help set the style and keep your hair looking healthy.
Use a good-quality styling product, like a serum or hairspray, to help keep your hair in place.
Avoid using hot tools, like irons and curlers, on your hair. They can damage your hair and cause it to go frizzy.
Try not to wash your hair every day. Overwashing can strip away the natural oils that keep your hair healthy and shiny.
If you do have to wash your hair, use a gentle shampoo and conditioner that won't strip away your hair's natural oils.
Finally, get regular haircuts! A trim every 6-8 weeks will help keep your hair looking healthy and styled."
CONCLUSION
If you're looking for a new haircut or haircare tip to keep you looking sharp in 2022, bookmark this blog because it has everything you need to know about hair.
If you're looking for a classic style that will never go out of fashion, try a blunt bob. This style is perfect for ladies with thick hair, and it can be styled in countless ways to suit your personality.
If you're feeling daring, why not try a shaved side? This edgy look is perfect for women who want to make a statement, and it's surprisingly versatile – it can be worn sleek and professional or messy and casual.
Whatever style you choose, remember to keep your hair healthy with a good haircare routine. Invest in quality products and take care of your locks with regular trims – the better you take care of your hair, the longer it will last.
FAQ's
How often should I wash my hair each week?
It entirely depends on the hair type; for normal and dry hair, once a week is sufficient; for greasy hair, wash every other day.
Which kinds of oils are best for hair in the winter?
Coconut Oil
Almond Oil
Olive Oil
Sesame Oil
How important is proper hair care treatment?
Hair care is extremely important not only for our appearance but also for our overall hygiene. Having healthy hair enhances your appearance while also ensuring the health of your scalp.
Which hairstyle is best for thick hair?
Bob and Lob haircuts are ideal for thick hair.
How important is deep conditioning?
Deep conditioning is very important because it gives your hair the nutrition and essential proteins it needs to stay healthy, smooth, and shiny.