When it comes to weddings, you always want to look your best but when it's your own wedding, you would want everything to be perfect and fabulous, especially your skin. It's natural that you want to look gorgeous on your D-day and for that to happen it's necessary that you invest in a pre-bridal care at home to attain healthy glowing skin.
While planning your pre-wedding skin-care routine, you must not overlook anything that might effectively increase your glow, which is why we have compiled the important information for you to ensure that you got it all right.
No need to worry about acne breakouts, dry patches, or dullness, we provide perfect pre-bridal services for an enhanced experience. Let's move on to the comprehensive skin care that might assist you in achieving the perfect glow on your big day.
First Plan Your Skin-care Regimen
A wedding is a big affair, something you think about your whole life and it requires months of preparation ahead of time. Hence, it is best to start taking care of your skin to see substantial results. That's why we have devised a month-long pre-bridal care at home plan for you to follow. Continue reading to learn more.
Begin with Balanced Diet
It's no secret that whatever you eat directly affects your skin, that's why our first pre-wedding grooming recommendation is to eat plenty of fruits and green leafy vegetables to keep your skin healthy and hydrated. A well-balanced diet rich in fruits, protein will boost energy and impart a natural glow to your skin. Also, try to drink hydrated beverages such as coconut water, lime water and include green tea in your diet for a healthy dose of antioxidants.
Relieve Stress
Remember, stress is something that often deteriorates your skin health and leads to dark patches, dullness and can cause other skin problems. It interferes with the skin's natural barrier function, making it vulnerable to damage. As a result, to decrease tension and make your skin glow, try breathing and stretching exercises, go for a walk, practice meditation, dry brush your skin, and go for facial treatments.
Get Regular Facials
It's always a good idea to indulge in regular facials and exfoliating treatments by starting monthly facials six months before the wedding. This will not only help treat the harsh effects of pollution and sun exposure but also prevent premature ageing, and will keep your skin perfectly toned. In addition, before applying any products on your face, it is better to get items patch tested by a salon specialist so that they can select the best products for you. Regular facials offer deep cleaning, moisturising and prepares skin for makeup application. A couple of facials are sufficient to prepare you for the big day.
Exercise Regularly
Regular exercise may help to decrease stress and inflammation throughout the body and is one of the best ways to make your skin healthy & radiant naturally. It will keep you fit and increase higher energy levels throughout the day plus you will feel happy and content from inside out.
Avoid Smoking & Alcohol
Try to avoid smoking & alcohol as much as you can. Smoking induces ageing and dullness by increasing free radical production while drinking too much alcohol, makes your skin fatigued and flushed. It may also cause breakouts by enlarging your pores.Thus, avoid smoking and alcohol to keep dryness, sagging, and wrinkles at bay.
Take Body Massages
Body massages using therapeutic oils are an excellent technique to nurture the skin while providing profound relaxation and soft skin. Sometimes, it also helps to cure skin disorders such as tanning and hyperpigmentation. Having frequent body massages are very important in pre-bridal treatment.
Use Retinol & Brightening Creams
For an even-toned, radiant skin start using brightening creams and retinol creams to increase skin elasticity, boost collagen production, and reduce signs of ageing like wrinkles, age spots. These creams help in removing spots, dark circles, discolouration and blemishes. In addition, always consult a dermatologist before trying any creams.
Cleanse Your Skin
To make your skin look good it's very essential that you take care of your skin and cleanse it regularly. Remember, coldwater is ineffective in removing everyday dirt & filth while hot water may dry up your skin. It is advised to use warm water to clean your skin as it loosens debris while preserving your skin's natural moisturising oils. Rinse your face with warm water after cleaning to ensure that all of the cleansers have been removed. Any leftover residue could clog your pores and irritate your skin. After rinsing, gently massage your face with a towel to dry it.
Take Out Time For Yourself
Planning a wedding entails meeting a lot of people, which may be stressful. Make time for yourself on a daily basis at least two months before your wedding. You'll be astonished at how much this improves your skin, as well as your mental, physical, and emotional wellness. Get a cup of coffee, read a book, or go window shopping, whatever it is that relaxes, relieves, or excites you.
Pre-Wedding Day Skin Care Regimen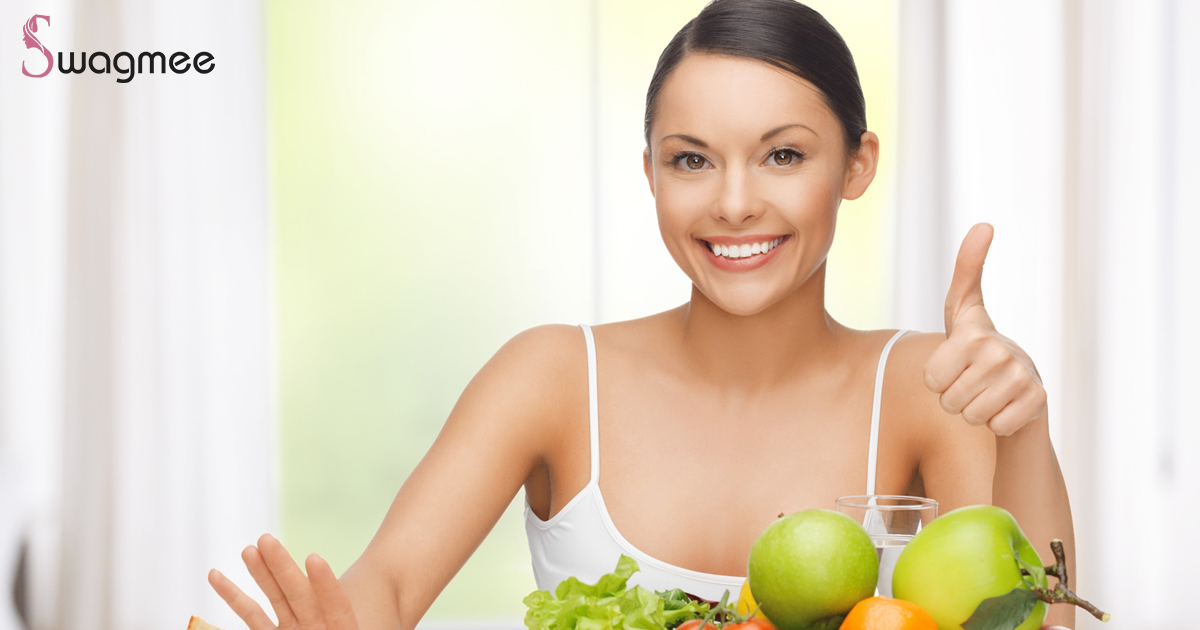 Allow yourself and your skin to relax and de-stress.
To eliminate dullness, fatigue or effects of pollution go for facials and exfoliating treatments.
Allow your skin to breathe by doing some light exercises.
Massage your face daily with oils/creams for about 5-10 minutes to increase blood flow.
Try to get at least 7-8 hours of sound sleep to keep your skin energised.
Apply no makeup until the day of the wedding. This allows your skin to breathe the day before the wedding.
Pamper yourself with a full-body massage.Your skin will appear youthful and healthy, and you will feel calm and de-stressed.
Religiously follow this skin care routine. The holy trinity of skin care includes cleansing, toning, and moisturising. Cleansers clean the skin of excess oil, dirt, product residue, and dust. Toners keep the skin firm, supple, and tight, while moisturisers hydrate the skin and give it a natural glow.
These tips can help you manage your skincare routine and look lavish at the wedding. We also have some very exciting pre bridal care at home packages for you which can set you up for the wedding.
Takeaway
A pre-wedding skin care routine will improve the health of your skin, making it more radiant and attractive. If you want a more personalised plan, Swagmee salon at home can help you choose products specific to your skin type and issues. During this hectic period of planning & scheduling do not let stress show up on your skin. Get your personalised pre bridal care at home today with Swagmee.
FAQ's
How many days before marriage should I get a facial?
Ideally you should get a couple of bridal facials done in the months leading up to your wedding. Your last facial should be done 1-2 days before wedding functions start.
What does the pre-bridal package include?
Pre-bridal packages mostly include body scrubs, wraps, exfoliates, waxing, massage facials, mani-pedi care, etc.
What is the minimum charge of your pre-bridal package?
Our pre-bridal grooming packages start @ Rs. 3444 only.
How can I glow before my wedding?
A pre-wedding skin care routine will improve the health of your skin, making it more radiant and attractive.
What is body polishing for a bride?
Body polishing is a skin treatment that uses natural materials to cleanse and moisturise your skin.